Podcast: Play in new window | Download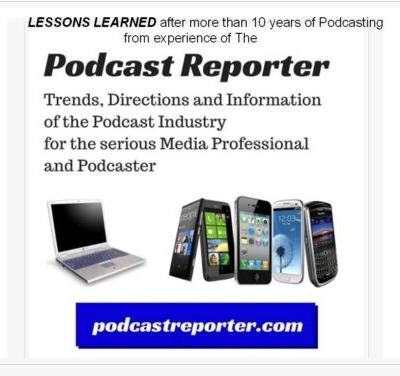 In this episode of The Podcast Reporter, we discuss the environment for the podcaster during a current epidemic (actually, a "plandemic") in the early months of 2020, as we can plan to "podcast our way through the virus crisis."
We refer to Evo Terra at PodcastPontifications, as well as another podcasters for suggestions.
The new habits and processes are described for podcasters who have to do remote interviews (with either software or using double-enders). This would include new strategies and spending more time in the consumption of podcast content.
Examples for me are the NoAgendaShow.com podcast, with Adam Curry and John C Dvorak.
Regardless of your situation, we hope that you can do the best podcasting (both listening and creating) during these times that "try men's souls."
Thank you for your attention.
Copyright (c) 2020, Matrix Solutions Corporation. All rights reserved.