Podcast: Play in new window | Download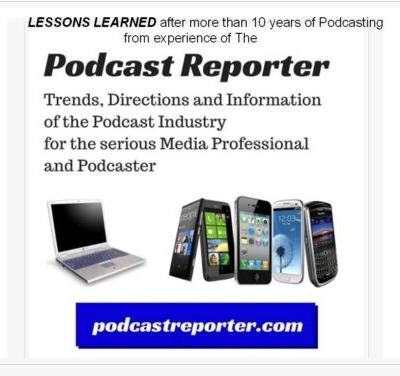 In this episode of The Podcast Reporter, we deliver a BONUS episode with news that the community that was announced a while back — Podcast Movement University — is now free. This came from the Podcast Business Journal. The podcastmovement.com team saw that they were not getting much of a response with their unfair pricing, and so they have decided to make it no charge (i.e., free) to join and participate.
And so I have joined and participated in some of the discussions. I also plan to participate in some of the webinars and discussions on line and live audio and video.
You can also sign up for free for this community (I highly recommend this as a free resource — but advise you to cancel if they start to charge for their site):
Thus, as I do suggest for new and aspiring podcasters, this seems to be a good idea to join a community of podcasters that can be of benefit to you and your plans for improving your show and becoming a better podcaster.
Thank you for your attention.
Copyright (c) 2021, Matrix Solutions Corporation . All rights reserved.