Podcast: Play in new window | Download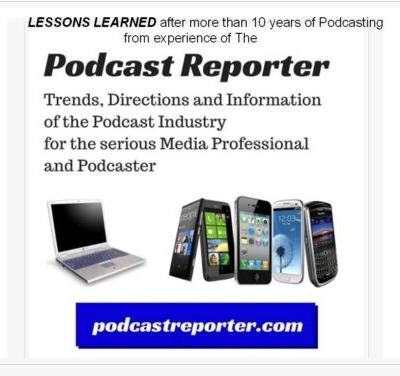 In this episode of The Podcast Reporter, we discuss some strategies that are in place by other podcasters to take some extensively long breaks from podcasting — but not for emergencies.
As you will hear in this podcast episode, we refer to a case in point from Evo Terra's podcast show, PodcastPontifcations.com. In the last episode for 2020 (i.e., released October 29), Evo mentions that he will take a break until January of the next year.
However, he does give a strategy for keeping the listeners and subscribers to his show engaged. We recommend that you listen to this episode by Evo Terra of nearly 9 minutes for his description of his strategy and how it has worked for him.
This is different than just reacting to an emergency family or medical situation (such as I had to do in 2016 — and I mention this in the audio of this episode). This is a PLANNED absence, with part of the plan containing the strategy for keeping the audience engaged and having related or like-minded content being delivered from other podcasters (so that the audience still receives the VALUE from the podcast show).
We recommend that you listen to this podcast episode from Evo Terra and also from PodcastReporter.com in entirety and hope that you get some good gems from it. You may possibly get some ideas on how something like this can help you in your business or in getting to re-energize your batteries.
In the meantime, we thank you for your attention.
Copyright (c) 2020, Matrix Solutions Corporation and Evo Terra with PodcastPontifications.com. All rights reserved.