Podcast: Play in new window | Download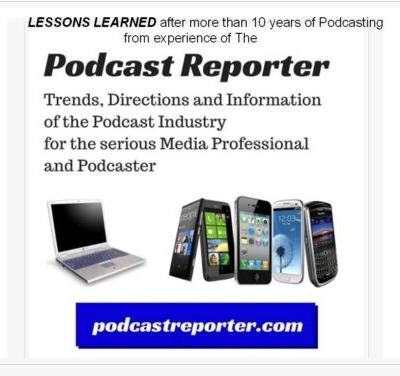 In this episode of The Podcast Reporter, we discuss a recent post in medium.com of an article about podcaster Gary Leland, and it was written by Tracy Hazzard. The title of the article deals with five things you can do to get into the Podcaster Hall of Fame and it is "Podcast legend Gary Leland tell-all: becoming the center of influence, over and over again."
As you will hear in this audio episode, we relate this article to the early adopter of podcasting, Gary Leland (whom we have interviewed back in 2014 at the very beginning of this show), who was also known as the Podcast Pickle, and who brought us such well-known resources like the older Podertainment magazine and his Podcast Repairman program, along with many others, such as the Crypto Podcaster.
---
After my introduction of Gary Leland from my past 15 years of knowing him and dealing with him as both an interviewee and podcaster and speaker in past events, I show how his views of being a successful podcaster, expert and entrepreneur in podcastng are filled with various lessons learned for new and aspiring podcasters.
One joke we had between the two of us is about the first time we met as speakers on the same program in person at the very first Podcamp event in San Antonio, Texas in 2007.  Gary was also the creator of the personality called The Podcast Pickle, which he brought to the conferences and events.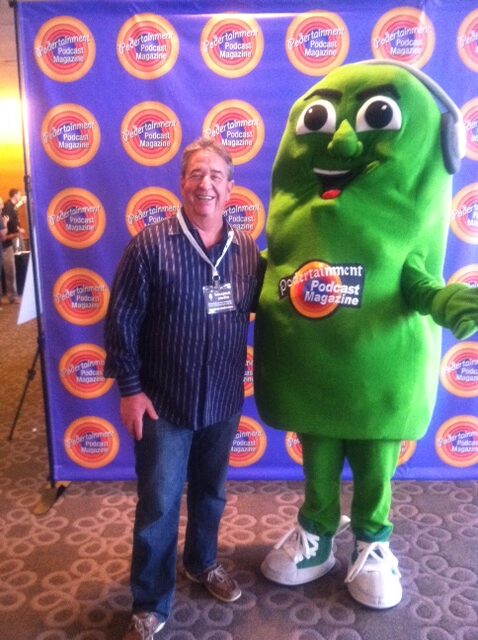 He claimed to be the oldest podcaster — until I spoke to him during the break and mentioned that I was actually six years older than he was. For me, that was a great way to relate to Gary and begin a mutual and beneficial and respectful associate in the podosphere.
We hope you enjoy this episode of a Hall-of-Fame podcaster, Gary Leland (who, by the way, was the one that had the idea to start the podcaster hall of fame within the boundaries of the Podcast Movement conferences since 2014). His skills in monetization strategies and product development have always been great at becoming a millionaire for him. And we wish him well in the future, as well.
Thank you for your attention.
Copyright (c) 2020, Matrix Solutions Corporation and GaryLeland.com and medium.com and Tracy Hazzard. All rights reserved.