Podcast: Play in new window | Download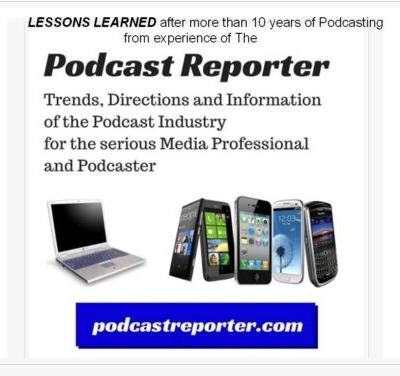 In this episode of The Podcast Reporter show, we discuss the theme of podcast guest interviews being a great tool for the non-fiction author or writer. This is supplemented by a FREE RESOURCE from Tom Schwab, an entrepreneur who stresses the importance and the benefits of being a podcast guest. This resource is a FREE pdf document that is called "Non-Fiction authors can leverage Podcast Guesting."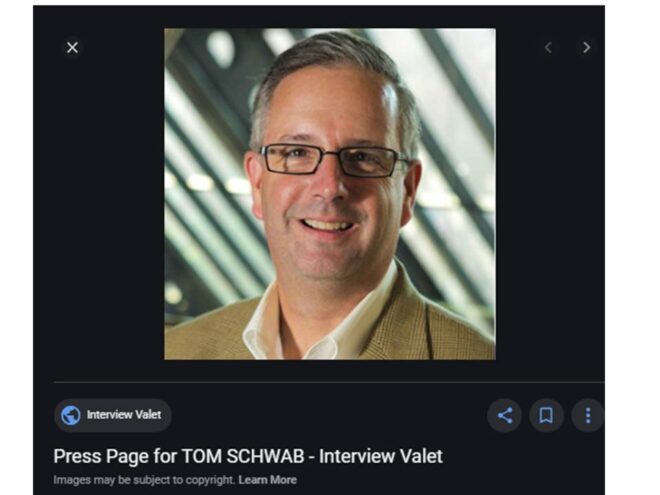 And you can go to the web site for Tom at InterviewValet.com to learn more about his training and free resources (and get yourself a copy of his PDF via download).
---
Now, I myself was a non-fiction author. It started back in 1974, and it has even today helped me in podcasting. I was a guest interviewee on a podcast show called VietnamVeteranNews.Com, where the host, Mack Payne, interviewed me about my situations in dealing with PTSD after returning from Vietnam as a combat infantryman (episode 2245 of the podcast show VietnamVeteranNews.com .) You can see the image, below, of the podcast episode and a photo of Mack Payne for that episode in which I was a guest interviewee. And so, even with decades separating the topic and the theme from the present day, the podcast guesting still helps to promote my podcast show and my following from the veterans who listen to that show.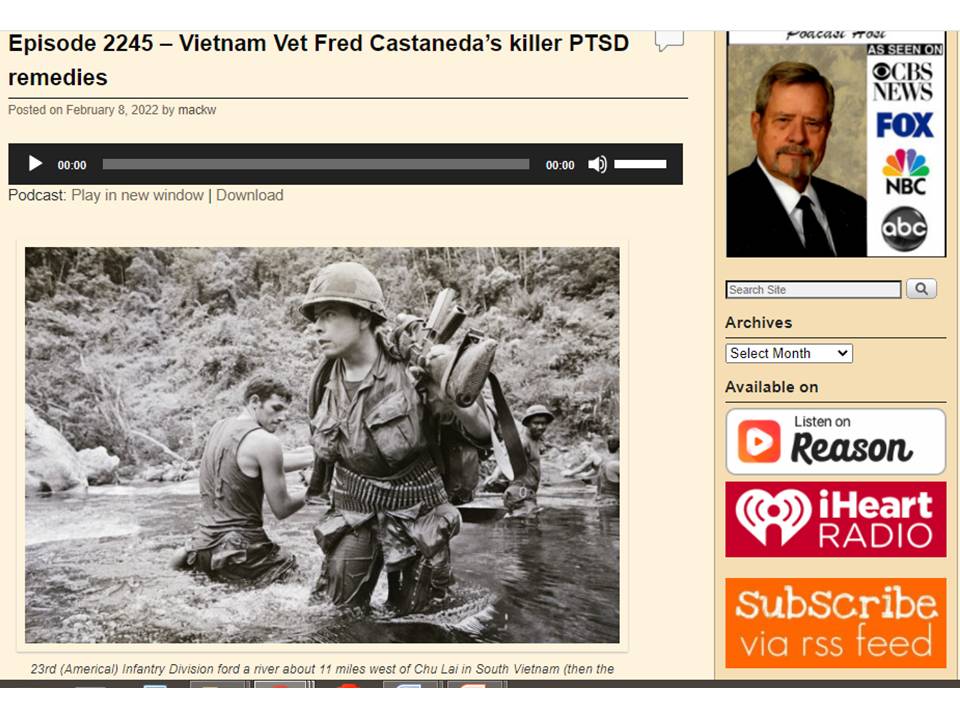 ---
As for Tom Schwab, he delivers some helpful hints on how to succeed with podcast guesting, if indeed you are an author or writer who creates and/or publishes works in the non-fiction genre.
This free PDF resource goes into the following details for the writer or author who may specialize in non-fiction:
Reach An Engaged, Relevant Audience
Some Reasons Non-Fiction Authors Should Go On Podcast Interviews
Connect with Influencers
Generate Real Leads
Establish Authority As A Subject Matter Expert
Generate Website Traffic
Build SEO Value With Backlinks
Increase Brand Trust Quickly
Talking > Writing For Building Connections
Repurpose Into Multi-Use Content, and
Extend Your Reach
---
And Tom then spends time in the details of how you can leverage Podcast Guesting in this situation for your own purposes:
01 Drive Preorders
02 Launch a Consultancy Business
03 Book Tour Without The Travel
04 Promote Your Academic Work
05 Break Into New Geography
06 Launch A Powerful Brand
07 Land Paid Speaking Gigs
08 Get Translated Into Multiple Languages
09 Be The Category King/Queen
10 Get More Followers
11 Launch A Movie
---
Now, I have known Tom since 2014 when I did interview him as a guest on my podcast shows to understand why he would want to succeed in his business WITHOUT starting a podcast, but rather be a guest on different shows.
I strongly recommend that you download this free pdf and evaluate the situation where you can leverage being a guest on a podcast and how this can be a major benefit to you and your audience. And also, I would recommend that you scan his site for other resources and training materials that may enhance your situation either as a guest or a podcast host in the near future and drive your business to success.
Thank you for your attention.
Copyright (c) 2022, Matrix Solutions Corporation and michaelandmike.com. All rights reserved.