Podcast: Play in new window | Download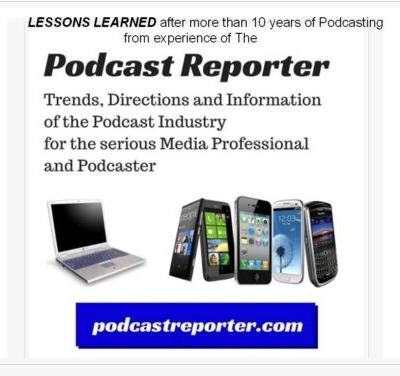 In this episode of The Podcast Reporter Show, we discuss the events from Podcast Movement 2022 where the controversy sprang from the appearance of management of the conference displaying harassment due to demands from some of the attendees to execute censorship and cancel culture and blatant bigotry.
One example of a team in the podosphere who attended the conference and paid $30,000 US dollars for a booth can be stated by the firm that felt harassed and damaged by the hateful tweets from the PM Conference management that can be interpreted as censorship and bigotry:
Now, my opinion is that the first 20 minutes or so of this discussion tries to identify the event situation from one side, and the resulting harm from the Podcast Movement management.
---
Feedback from those who were there
For myself, I tried to get some feedback from some of the people that were actual attendees or sponsors of the conference.
In one instance, I listened to a podcaster who spoke at the event, as well as was an exhibitor in the exhibit area with Libsyn. This was, of course, Dave Jackson from The School of Podcasting. And you can hear his response of his perspective from episode 843 in the last 20 minutes of the episode. Enough said from just one podcaster that has been around since the beginning of the podosphere and who not only podcasts, but also attends these conferences.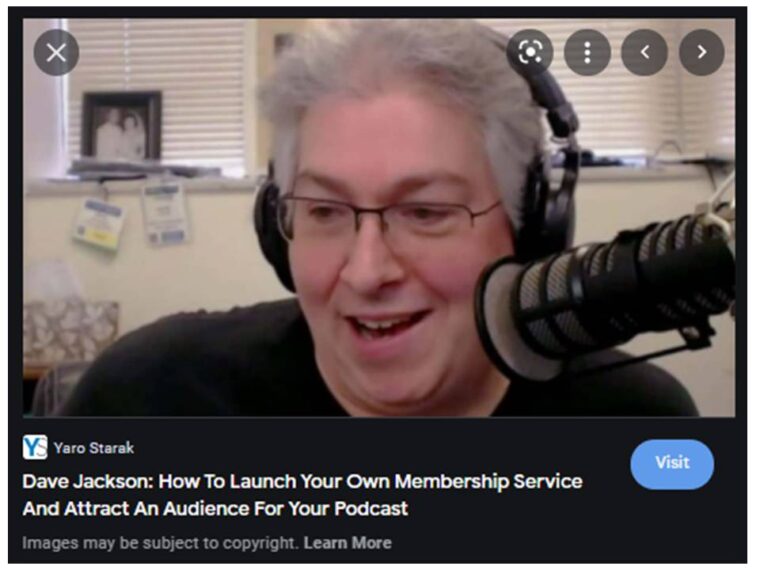 From other reliable sources, I had conversations with other attendees  that made these multiple points about the incident at the conference:
No physical violence or threats resulted;
The tweet from conference management with the alleged hate and bigotry was later taken down;
the next 3 conferences were posted for 2023 to 2024;
many people — including some of the management of the conference itself — were guilty of overreacting and permitted this type of triggered controversy to develop and even grow;
some damage has been done to the name of PM and to podcasting itself, unless this controversy dies down and podcasting can resume to content creation and value delivery to audiences.
---
As for myself, I have been in the podosphere for over 17 years, and as a podcaster, I have had over 18 shows. I was also one of the first contributors to podcast movement with my initial kickstarter contribution. I also attended the first Podcast Movement conference in 2014 in Dallas, Texas, and I shared a booth with Ben Krueger of cashflowpodcasting.com. I was grateful to Gary Leland for starting the idea of this conference, so that the excitement and thrill of podcasting could once again be felt in an atmosphere of podcasters sharing information in an open community.
I had also attended the recent Podcast Movement Evolutions 2020 conference, as well.
In addition to PM, I also have attended and spoken at various podcast conferences and podcamps, etc. in the past 16 years. So I have supported the podcast conferences since their inception.
But my perspective of this whole situation from a podcaster point of view is that "demands" should not be made and that the conference should not be politicized just to get your narrow or personal "message" to all audiences. For me, the open nature of podcasting and the meaningful dialog of what it can provide to the audiences is still tremendous. And very much like what Dave Jackson said, my feeling is that if you feel that you want to demand the conference to be the way you desire to meet your own political goals, then you can go out and start your own conference — as with the example of ShePodcasts.
So will I attend the PM conference any more?
Perhaps — I will make my decision by March of 2023, when PM Evolutions 2023 will be in Las Vegas, and with the web site, I can see who will be speaking and what the topics will be to see if it will truly deliver VALUE to the audience of podcasters, and not be targeted to just the few agitators and those who make demands. By that time, hopefully this type of controversy and demand for cancel culture, bigotry and censorship will have gone away (perhaps the "demanders" will have started their own event, where they can be satisified, and I can avoid it). If this situation increases, then the event of Podcast Movement will turn into nothing more than a Bowel Movement.
My feeling is that I support OPEN PODCASTING with DIALOG — not demands — and that there is always room for anyone starting another conference to meet their own narrow objectives and leave open conferences for all podcasters alone.
Thank you for your attention.
Copyright (c) 2022, Matrix Solutions Corporation and michaelandmike.com and schoolofpodcasting.com and Podcast Movement. All rights reserved.