Podcast: Play in new window | Download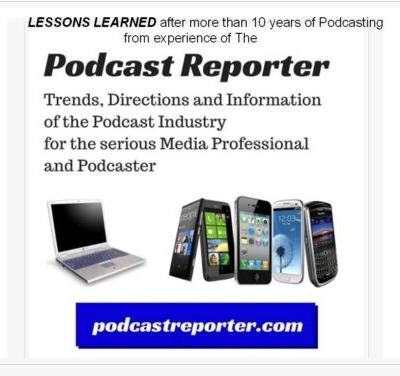 In this episode of The Podcast Reporter, we deliver a repurposed episode from another show, The Struggling Biz in episode number 54. And the theme of this episode is the realization that currently more entrepreneurs are now creating podcasts and publishing episodes.
As you will hear in this audio episode, the virus crisis of 2020 has presented many new opportunities for the solo-preneurs and small business owners and startups who wish to enter the podosphere and become podcasters — especially with the mandated isolation and lockdown.
New opportunities for generating income with revenue streams due to including podcasting within the small business are now realities. And this episode will deliver some general thoughts about that. One final thought is that you may want to reference the book by Dave Jackson called More Podcast Money to learn about different ways of making money with podcasts.
We hope that you will also see the opportunities for increasing income for your small business as an entrepreneur with podcasting.
Thank you for your attention.
Copyright (c) 2020, Matrix Solutions Corporation. All rights reserved.