Podcast: Play in new window | Download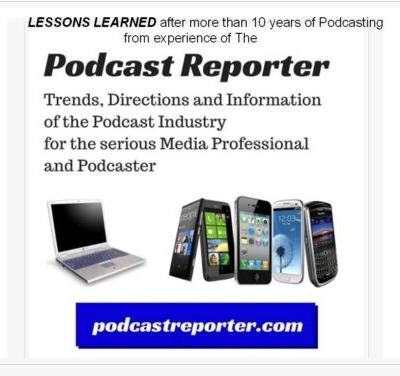 In this episode of The Podcast Reporter, we discuss an announcement from Daniel J Lewis, podcaster of The Audacity to Podcast show, along with being an author of various training programs (such as My Podcast Reviews), as well as his Podcasters Society membership program.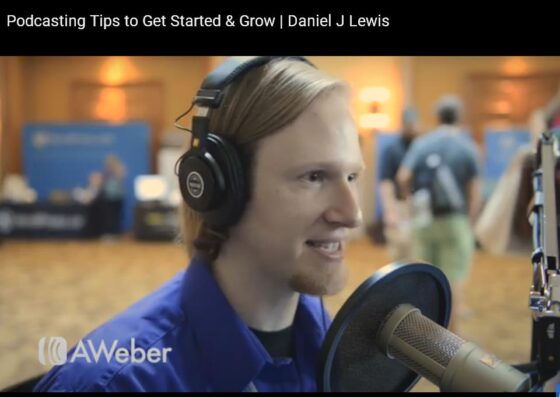 Daniel J Lewis, award-winning podcaster
---
This is an announcement for FREE training and education modules that Daniel will be distributing with his email notices shortly. And here are the content modules from Daniel J Lewis's new free training:
"How to make your podcast stand out
How to improve your audio quality
Quick fixes to improve your podcast
How to get more podcast reviews
Law-related answers podcasters need
Podcasting with cohosts
And much more I'm still writing!"
Daniel reassured his audience that the emails will be "short enough that you can read them in only a couple minutes, but still informative and actionable."
He also wanted each module to stand on its own, without any dependence on earlier modules: "And each of the above are separate miniseries, so if you're not interested in a particular miniseries, you can easily cancel that one miniseries and be moved on to the next one."
---
Now, I have known Daniel personally since 2010. I have interviewed him that year, and I also had met him in person in 2013 at the New Media Expo conference in Las Vegas. Also, I have been interviewed on his show, and he has been my interviewee several times — not only as a struggling entrepreneur, but also for more details on his membership program, Podcasters Society.
I have always regarded Daniel as a very technically competent podcaster and content creator. His attention to detail and his specific deconstruction of technical facts is second to none. And so, I have  trusted his comments, counsel and recommendations. So, would I expect great value from something FREE from him?
Absolutely.
By the way, in an earlier episode last week of the Ask the Podcast Coach show, I asked Daniel when he would have a future episode of his flagship podcast, The Audacity to Podcast. And he replied that he was going to announce something soon to announce to us.
So, thus, I am passing this announcement to my audience so that everyone may be prepared to receive the free email content. I do predict that there will be great VALUE in them for both older podcasters, as well as the new and aspiring podcasters.
Thank you for your attention.
Copyright (c) 2022, Matrix Solutions Corporation and michaelandmike.com and Daniel J Lewis. All rights reserved.