Podcast: Play in new window | Download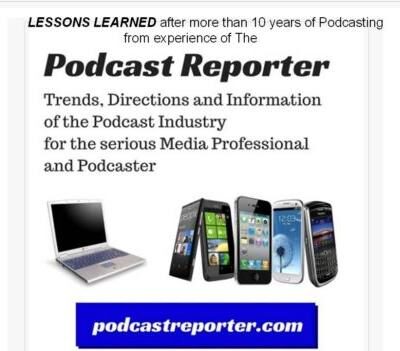 In this episode of The Podcast Reporter Show, we discuss and applaud Daniel J Lewis, as well as his show, The Audacity to Podcast, as a valuable asset for podcasters. He is, by my book, a podcaster extraordinare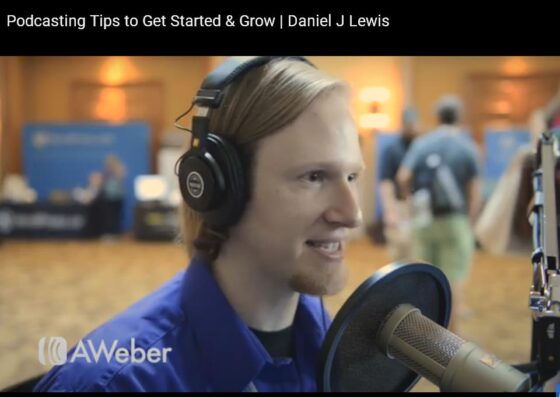 Even though he went a couple of times on a hiatus and took time off from his podcast business and shows, he is now back and has returned to the podosphere with full force and able to give us valuable content in many areas.
In addition to his role as a podcaster, he is also present in the Saturday morning show called Ask the Podcast Coach, which is hosted by Dave Jackson and Jim Collison and greatly contributes both to the chatroom and to others while live in the area of discourse.
Since his recent return to the podosphere as a full-time podcaster, his flagship show, The Audacity to Podcast, has covered in detail with valuable information, key topics that are critical for new and aspiring podcasters. Among some of his subjects are:
A discussion of the top audio editing apps;
Some key suggestions for creating a title for your show;
A discussion of whether your photo image should be in the cover art of your show;
The best link to share your podcast show;
Should your guest names be in the title of the episode?
What is the best time of day to release episodes?
The best day of the week for publication of episodes;
How to make episode artwork greater for your show;
What you need to know about seasons for your podcasts;
What about episode numbers in your podcast shows?
Promoting older podcast episodes;
Ways in which you can thank your podcast audience;
Video episodes where he conducts interviews live with expo hall demonstrators at conferences, like Podcast Movement;
The good, bad and ugly of Podcast Networks — with personal history as to why he shut his down;
and more
---
In addition to his content within his podcast show(s), Daniel also has his business where he is promoting and selling products that he, himself, created and marketed — such as My Podcast Reviews.
Another business is his Podcasters Society community. This is a program that I joined at its inception, and which can provide great value for all its members. On the site of this COMMUNITY (which is somewhat like Mastermind Group), Daniel describes it in this way:
"Improve the quality and success of your podcast through an encouraging community, inspirational training, and expert support!
Refine your content
Enhance your presentation
Streamline your production
Boost your promotion
Increase your PROFIT"
---
Now, I have known Daniel since 2010, when I first interviewed him at the time on my podcast show called The Struggling Entrepreneur. And I have been in conferences (like New Media Expo) when he was recognized with the award for his podcast show. And, yes, I have participated in several offers and offerings he has had.
My respect for Daniel J Lewis nothing less than exceptional. As a podcaster and developer and marketer, I highly promote him and his content and podcast shows to all podcasters, especially the newer and aspiring podcasters.
So I would continue to recommend and suggest that you check out and consume his podcast show, The Audacity to Podcast, as well as his conference demo interviews from the expo hall of the conferences.
This is detail explained in plain English terms and will be of value to podcasters worldwide.
Thank you for reading and listening to this episode, and we shall see you next time.
Copyright (c) 2023, Matrix Solutions Corporation and michaelandmike.com. All rights reserved.