Podcast: Play in new window | Download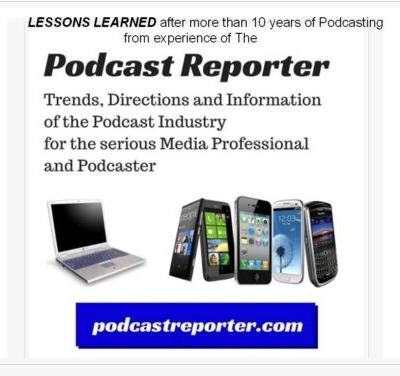 The theme for this episode of Podcast Reporter came from a Buzzsprout newsletter and article by Travis Albritton.
The topic was podcast communities. However, I myself was disappointed to see that the community of Podcasters Society from Daniel J Lewis of The Audacity to Podcast was not included. Sad to leave out this valuable resource (as I, myself, was a member several times over the past 5 years).
As you will hear in this brief audio episode, the article lists the other communities from the opinion of Travis Albritton. But for myself, I am still suggesting the community of Podcasters Society for the best value of those podcasters that have already published several episodes of their show, but wish to take their podcast show "from ordinary to amazing."
If you do your own research, you may find which communities in which you would like to join and participate in the area of podcasting and new media. If so, we hope that whether the community may be a mastermind, a membership site, etc., will be the right one for you to get VALUE from the community resources and communication and add to your success of your podcast show.
Thank you for your attention.
Copyright (c) 2020, Matrix Solutions Corporation and Buzzsprout.com and Daniel J Lewis. All rights reserved.