Podcast: Play in new window | Download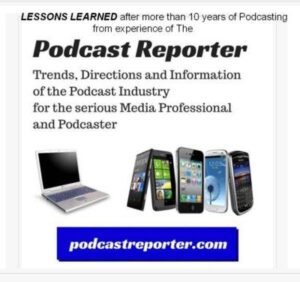 In this episode of The Podcast Reporter, we discuss one type of content for podcasters (especially senior or older podcasters) — that is, the stories of historical value and truth that we remember and are faced with daily from our own past, and which may cause flashbacks (and sometimes bring on an episode of PTSD).
I am referring to a photo that was taken over 50 years ago, while I was a combat infantrymen in the jungles of Vietnam during the war. This was a photo of which I clearly remembered the situation once I had seen it in a summer, 2021, issue of Vietnam Veterans of America magazine.
That's right…the photo is of yours truly on a patrol in the mountains and jungles of Vietnam over 50 years ago. The articles surrounding this photo tells the story of 3 combat troops who were killed in action during that time. The photo below is the reminder for the story.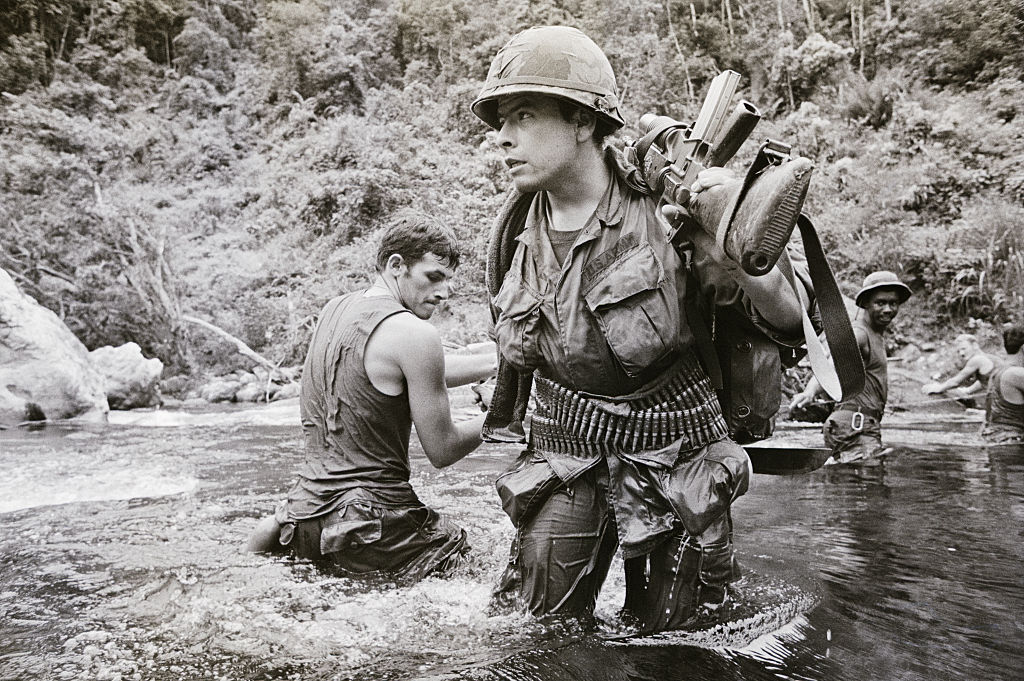 ---
The reason that this story is important for this podcast show is that memories like this can cause us to try to create and send a message out to willing audiences in the form of podcast shows and episodes.
Such was my case when, in 2008, I created a podcast show called the Combat Infantrymen's podcast. It was going strong in 2017, when I had to podfade the show, due to health complications that I was suffering, as well as operations and hospitalization (mainly from complications due to Agent Orange exposure). In looking back (without going to my saved archives), I think I must have had between over 50 to 100 episodes in that show.
The creation of the podcast show and its episodes allowed me to send my message out to fellow combat infantrymen — not only during the Vietnam War, but also from WWII and Korea, etc. It also allowed me to purge some of the PTSD demons that haunted me, and it did give me (at times) some form of closure during the years of creating, producing, posting and publishing my podcast show. Also, I had grown closer to many brothers of mine who served in the War (many of whom were in the same Division and unit in which I was in), especially when I promoted the association that I was publishing this podcast show for. This was for the Combat Infantrymen's Association — not only for the soldiers who fought in the war, but for their families and the relatives of those who did not make it home. We honored them.
For the Association was the main conduit of my stories, my interviews, my history and my content for all the episodes that I had published.
So, sometimes your own past history and stories can create good content for a welcomed audience that would appreciate your show and be appreciative of the content and the closure that you can provide, depending upon the stories.
So, from the stories that I had told about World War II paratroopers who earned the CIB (combat infantryman's badge) when it was first issued in 1943 — and especially one paratrooper (D. G. Harris, RIP) who crossed the Waal River at the Nijmegen bridge in Holland during Operation Market Garden, as well as make 2 more combat jumps in Salerno and Sicily — to the tales of combat veterans during the Vietnam War, this podcast show delivered a unique VALUE to those veterans who consumed podcasts. However, today, there are several Vietnam Veteran podcast shows, including the Vietnam Veteran News with Mack Payne. Now, although Mack delivers a consistent stream of episodes, I tried to reach out to him to provide him with great stories from a combat infantrymen of myself in the 23rd Infantry Division (Americal)… — all I wanted to do was to thank him for his show and respect to Vietnam Veterans and offer him some free content of interviews that I had done….
So, from this podcaster, I wish to tell you podcasters that some of the stories and history that you may have in your life may be great content to provide value to some of the audiences that you may not even realize may be hungry for your stories and interviews.
We hope that you, also, can find a way to get your own personal stories (when it makes sense to do so and when you are mentally and psychologically ready to share them) out to your new audiences. In this way, we hope you make your podcasting careers more successful.
Thank you for your attention.
Copyright (c) 2021, Matrix Solutions Corporation and michaelandmike.com and Mack Payne. Photo image licensed from getty images. All rights reserved.