Podcast: Play in new window | Download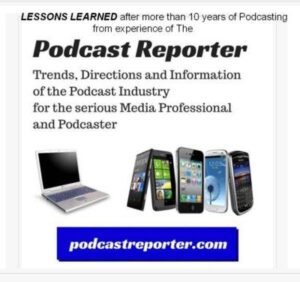 In this episode of The Podcast Reporter, we discuss the theme of podcast transcription services for your show. This theme was brought up again earlier by Ben Krueger of cashflowpodcasting.com. Thus, in this episode, we not only review Ben's points as he reveals them, but we also add my own experiences with transcription services since 2007.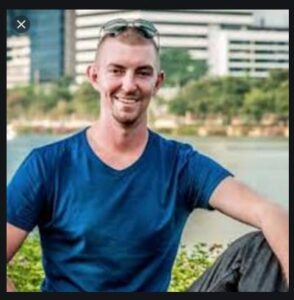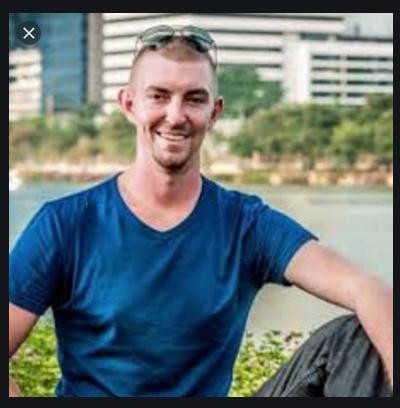 Initially, we look at Ben's idea in his post titled "Podcast transcription service — why do you need one?"
As Ben discussed, "you should consider transcribing your podcast episodes into long-form blog content. Many fail to recognize the value of presenting content in a variety of different forms . . ."
And from a marketing strategy perspective, Ben elaborates on the following questions about podcast transcription services:
1. Why should you use a podcast transcription service?  [and a key answer to this, as explained in the detail, is: "The most obvious reason why you might want to use a podcast transcription service is to deliver content that appeals to those who prefer reading over listening."
2. How much does it cost to transcribe a podcast?
3. Where can I get a transcript of a podcast?
4. What can a podcast transcript be used for?
5. How do I transcribe a podcast myself?
Also, as Ben states in his post, the benefit of transcribed content can add to the reach of your audience:  "Podcast transcription services are a great way to reach an even wider audience, as they can deliver the audio content in text form."
And Ben continues with detail for each of the sections he presents in his post about transcription services.
---
Now, for this podcaster, I have used transcription services for my shows since late 2006 and all through 2007 to 2011, up to the time when I had over 15 podcast shows in production all at the same time. And I used them initially for my flagship podcast at that time, The Struggling Entrepreneur — and then I also used them for minor shows when it made sense to promote my shows in products, offerings, offers and get some SEO benefits from them. I also printed some and offered them in writing within media kits that I had produced and delivered strategically at Podcast conferences and business shows.
The company I had used was Noble Transcription Service, which was in the California area and which I had encountered in a booth at one of the first Podcast conferences (i.e., Podcast and Portable Media Expo in Ontario, California).
This firm delivered on one of their biggest strengths:  "100% Human Transcription for Accuracy, Clarity, and to Understand Nuance."
Now, I had tried automated transcription blogs, sites, offerings and other products — and none of them delivered prompt and accurate transcriptions of my posts or interviews. However, Noble Transcription Services excelled in speedy delivery and perfect transcripts delivered electronically in pdf format, as well as word processing formats (for my later editing). And they made sure that the human corrections and perfection were included. This was much better both from a QUALITY point of view, as well as a PRICE-PERFORMANCE viewpoint. In short, my opinion was that they delivered the best deal than any automated or other competitive offering or product around at the time.
And, as you can read from Ben's post, the BENEFITS of having transcriptions of your episodes in your shows can deliver favorable results for your business and your podcasts across your marketing channels:
"Transcripts can be turned into long-form blog content.
Extracts of transcripts can be used as copy for social media posts.
Transcripts can form the basis of email newsletters.
Transcripts can be used in e-books other long-form mediums."
However, as a podcaster, you need to do an analysis of the COST and PRICE of transcripts — for they do not come freely. There is a cost in time, effort, quality control, review,  nurturing, updating, checking feedback and management — and this is in addition to the financial cost in dollars that you have to include in your plans and budgets, as well.
And with some of the competitors in podcast production nowadays, you can see that transcription services of some kind (many of them near poor quality with a lot of mistakes from automated or AI-type support to produce them) may be included with your podcast production support provider. But my opinion is caveat emptor. In other words, you may lose valuable time, effort and money in choosing a service that may not suit your needs or deliver poor quality results from your expectations.
And, as usual, Ben suggests what the cost may be to you as a podcaster and he delivers a call-to-action to his firm for getting a proven transcription service for your podcast. And this is part of his offer to you as a podcaster.
Thus, regardless of your decision to use and publish transcriptions of your episodes and shows, we hope that you will find a good transcription service that will deliver the speed, quality and price-performance that will support your business and podcast, and which will help to make you successful.
Thank you for your attention.
Copyright (c) 2022, Matrix Solutions Corporation and michaelandmike.com. All rights reserved.