Podcast: Play in new window | Download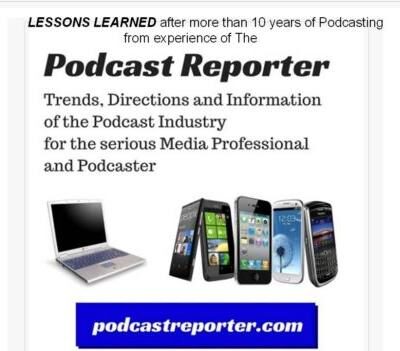 In this episode, we examine the views of podcaster Ben Krueger in the area of measuring success in podcasting. He explains this in an article from his show, cashflowpodcasting.com. The article is titled "How to measure real podcast success."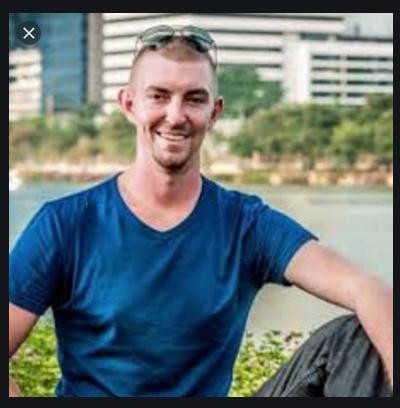 As is well known from other podcasters like Dave Jackson of schoolofpodcasting.com and Daniel J Lewis of theaudacitytopodcast.com, a real measure of success is not just by the measurement of downloads of an episode or a series of them. In the podosphere, the real measure of success depends on much more than the numbers of downloads. As Ben states: "While this is an important metric, it's not the only one that matters when measuring the success of a podcast…While this is an important metric, it's not the only one that matters when measuring the success of a podcast…In fact, comparing download numbers to other podcasters can be misleading and discouraging, especially for niche podcasts that serve a specific audience."
Ben continues as he looks at specific types of podcast niches and genres: "It's time to take a holistic approach to understand the unique needs and expectations of your audience and track metrics that align with your podcast goals."
In fact, Ben delivers to the reader a Podcast Success Tracker Spreadsheet, which is included in the article. This is a tool that can track the metrics that should really matter to the podcaster.
---
Now, the sections of content that Ben delivers in this article and which should be areas for podcasters to notice are the following:
Ben also recommends that you be specific in these areas, especially in the most common goals of:
Audience growth;
Becoming the go-to authority in your niche;
Client/customer acquisition;
Speaking opportunities;
Business development partnerships.
Goal-setting and planning are key elements, rather than emotion and impulse:  "By defining clear and measurable goals, you'll be able to stay on track and make informed decisions about the direction of your podcast."
---
Ben also suggests which metrics should be tracked. He suggests on "Focusing on ONE PRIMARY goal, with 1 or 2 secondary goals (if you must) will help you prioritize and actually drive results toward your goal with focus and clarity…." such as:
Audience growth;
Downloads and email sign-ups;
Creating your podcast as an AUTHORITY;
Client acquisition;
Response to your calls-to-action;
Speaking opportunities: "This includes invitations to speak on other podcasts or at events, or inquiries that come through your podcast's website or social media channels.";
Opportunities for BUSINESS DEVELOPMENT partnerships;
Besides these, Ben recommends later in the article other metrics to track, such as listener behavior. And one of the most important metric to follow is the financial one: "Finally, track the return on investment (ROI) of your podcast."
Ben also urges you to improve each metric, with some other tips, such as the "CTA templates" that he provides, in addition to your taking steps to own continuous growth toward your goals.
Copyright (c) 2023, Matrix Solutions Corporation and michaelandmike.com and Ben Krueger of Cashflowpodcasting.com. All rights reserved.