Podcast: Play in new window | Download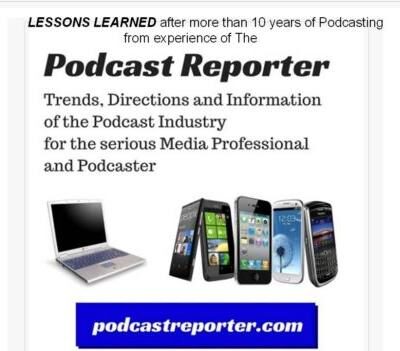 In this Bonus episode, we discuss some ideas on capturing and implementing BREAKTHROUGH STRATEGIES. It does not matter whether you are an entrepreneur seeking ideas to improve your business and creating revenue streams. And if you are a creative professional or content creator (such as myself, as a podcaster), this can also be the roadmap to take advantage of those moments — whether accidental or not — to grasp ideas and turn them into manageable and actionable plans for successful execution.
---
Now, when I first thought about breakthrough strategies when I first saw the terms "Business Breakthrough Strategies" in a business card which I received from a conversation with another at a conference that I had just attended. I really studied this more while on a plane when returning back from the event. Of course, those 3 words were the ones that were in the name of the small business. What I saw on the back of the business card was the 4 x 4 square with the words underneath the image:  "How many squares do you see?"
Of course, the answer to that question is one that I already gave in my course of personal productivity to try an get the students to get the mind primed for patterned recognition and making thoughtful leaps into the data and going beyond. So this is the tale of the entrepreneur who called his firm "Business Breakthrough Strategies" (since 1998).
So now, when I hear those terms again, it gave me the pattern to create and form an idea for either revenue-generating tactics and projects, or else some creative strategies.
---
And here are three questions that Todd Henry  in his podcast show called The Accidental Creative said that should be used in looking for the breakthrough strategies:
what does a good idea even "look like?"
do you have the appropriate level of FOCUS to identify and define it effectively (i.e., will you recognize it)?
will you know how to implement this idea effectively after refinement of the idea?
---
Now, Todd gives detail about ideas and tasks that you need to include in your daily life and workflow to generate these ideas and move them into actionable strategies for your business or your content creativity. He describes them within the term "showmergence."
I would suggest that you consume that podcast episode that explains this concept, for it may give you some creative thoughts to help you develop some tactics that improve your creative suggestions and benefit your business, as well as your content creation.
We would like to thank you for your attention, and thank you for listening. We shall see you next time.
Copyright (c) 2023, Matrix Solutions Corporation and michaelandmike.com and Todd Henry and TheAccidentalCreative.com. All rights reserved.