Podcast: Play in new window | Download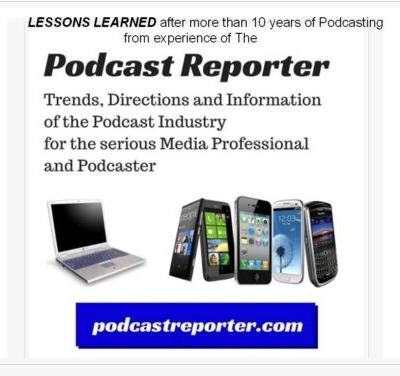 In this episode of The Podcast Reporter podcast show, we discuss the topic delivered to us by Todd Henry in his podcast show of The Accidental Creative of creative confidence for podcasters.
In Todd's podcast episode, he describes three main problems that the professional creative and podcaster must deal with to deal with the problem of lacking creative confidence —
imposter syndrome
narrative fixation
risk delusion.
And after presenting and defining these three situations for ourselves, Todd then presents several solutions (at least one for each problem that creates a lack of creative confidence.
I strongly suggest that you consume this episode, so that you can understand how the lack of creative confidence can impact your podcasting efforts and could be an obstacle to your success.
---
In the meantime, if you wish to get more in-depth into the obstacle of imposter syndrome, I would like to refer you to a prior episode of this same podcast show where we dealt with this topic of overcoming imposter syndrome in detail:
---
So we hope that you can recognize the three main problems and situations that Todd describes which can be an obstacle to your own creative confidence, and that you can overcome them to have a better show for your success. As you know, Podcasting is one of the creatives that exist where that type of confidence is essential — from the planning, to the creation of the content, to the final preparation and execution of the publication, and then the follow-on marketing and sales for your show.
Thank you for your attention.
Copyright (c) 2022, Matrix Solutions Corporation and michaelandmike.com and Todd Henry of The Accidental Creative. All rights reserved.