Podcast: Play in new window | Download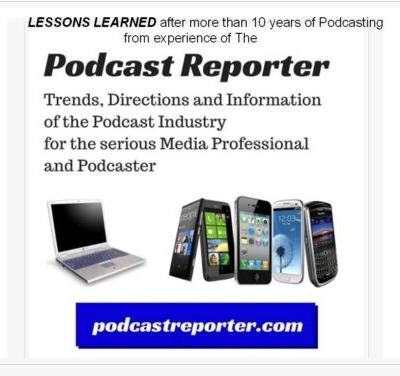 In this episode of The Podcast Reporter Show, we discuss the value of the checklists for launching a podcast and preparing to record your podcast episode. The former is delivered in a post by Ben Krueger of Cashflowpodcasting.com. The latter is delivered by Daniel J Lewis of The Audacity to Podcast in his podcast show and prior episode.
The first checklist is given to us recently by Ben Krueger in his post of cashflowpodcasting.com. It is titled "The Podcast Launch checklist: 21 steps to easily launch an industry leading podcast."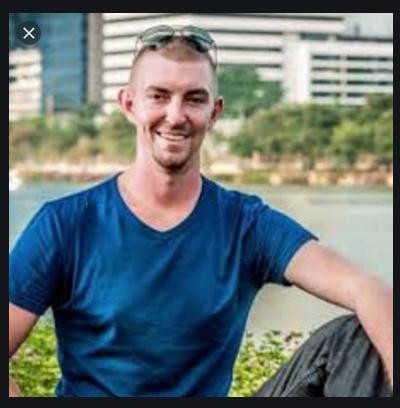 Although this takes into account everything from the inception and idea of brainstorming to create the details for your podcast show up to the actual promotion and possible monetization of your podcast show, this is a good list to ensure that you can use very effectively the plans from others when you plot out the tasks needed to creating your podcast show.
In summary, the 21 steps from Ben (with a bit of description after each step, along with case studies after step 5) are:
☐ STEP #1: DECIDE WHAT PODCASTING WILL DO FOR YOU
☐ STEP #2: SELECT YOUR TARGET AUDIENCE
☐ STEP #3: CRAFT YOUR CENTRAL MESSAGE
☐ STEP #4: PICK YOUR PODCAST FORMAT & FREQUENCY
☐ STEP #5: DECIDE HOW YOUR PODCAST WILL MAKE MONEY (AND BECOME A PROFIT CENTER!)
☐ STEP #6: GET YOUR PODCAST RECORDING EQUIPMENT
"The next section lays out the exact steps to actually create your new podcast and get it launched to the world!
☐ STEP #7: CHOOSE A PODCAST TITLE
☐ STEP #8: CREATE YOUR PODCAST COVER ARTWORK
☐ STEP #9: CREATE BRANDED INTROS & OUTROS
☐ STEP #10: RECORD YOUR FIRST EPISODE(S)
☐ STEP #11: SET UP PODCAST HOSTING
☐ STEP #12: SET UP THE PODCAST ON YOUR SITE
☐ STEP #13: PRODUCE YOUR FIRST EPISODE(S)
☐ STEP #14: CREATE A WINNING "LAUNCH PLAN"
☐ STEP #15: SUBMIT YOUR PODCAST TO DIRECTORIES
☐ STEP #16: LAUNCH DAY!
☐ STEP #17: EMPLOY "GRASSROOTS MARKETING"
☐ STEP #18: PUBLISH REGULAR CONTENT
☐ STEP #19: GROW YOUR AUDIENCE & EMAIL LIST
☐ STEP #20: FURTHER MONETIZE YOUR PODCAST
☐ STEP #21: LEVERAGE YOUR NEW PODCAST AUTHORITY
And then Ben includes in this checklist summary  several case studies to add proof to his system. He delivers this content with the approach of his "What?" and "How" method. And for those who like this approach, Ben also adds his call-to-action for his site to provide solution-based value of podcast consultancy to any podcasters who wish to become a client of Ben for his services.
---
So, after you are ready and prepared to launch a podcast, you may be wishing for a simple — but mainly complete checklist for the preparation of recording your episode (especially if you are a newer or aspiring podcaster). This has been provided FREE to podcasters by Daniel J Lewis of the podcast show called The Audacity to Podcast.
This free resource is called "Podcasting preflight checklist" from episode 164 of his podcast show. And I strongly recommend that you download this and use it to ensure that you are fully prepared before you press the RECORD button on your system to capture the audio that you will deliver to your audience.
This checklist will go into the details of preparation for Ben's checklist (above) step number 10.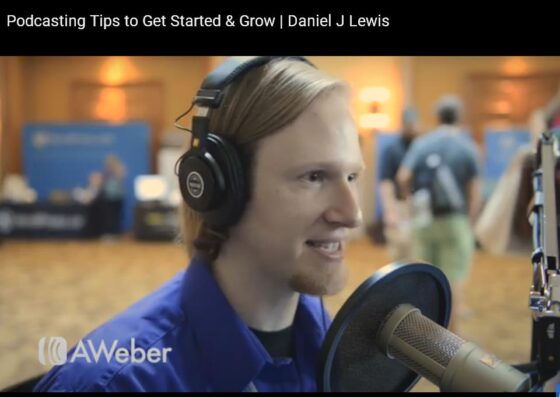 This one-page single sheet resource can be downloaded as a pdf file and it should be used as a reference when you prepare to record your audio portion of your episode. I, myself, used this for several episodes until the routine became automatic — and I did not have to worry or back-track or forget anything important during the preparation phase before recording the audio.
---
So, for novice or aspiring podcasters, these checklists can be integrated into your planning and production systems and tasks to save you time and effort and energy (and frustration, in case you have to go back and include some forgotten tasks in your workflow). These professionals have already learned the secret to time-saving methods in a checklist format that can help you be productive and successful in planning and launching your podcast, as well as recording and producing effective episodes for your podcast growth and success.
Thank you for your attention.
Copyright (c) 2022, Matrix Solutions Corporation and Ben Krueger of cashflowpodcasting.com and Daniel J Lewis of The Audacity to Podcast.com and michaelandmike.com. All rights reserved.