Podcast: Play in new window | Download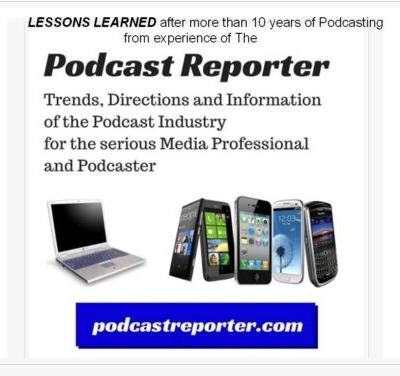 In this episode of The Podcast Reporter, we focus on podcasting with a co-host. We also refer to an article in themedium.com that was written by Joseph Anderson and deals with issues of co-host podcast recording.
Several points refer to respect for, and planning with, your co-host for best success — especially if both of your are employed or if distance keeps you quite distant from each other.
For this podcast reporter, I do record remotely several episodes of my podcast show called 2030podcast.com with my co-host, Matt Cox (who is a podcaster in his own right with his show, Brunch with the Brits). As a matter of fact, we propose this as a case in point to which you can examine in a casual and unrehearsed manner.
And finally, the topic of co-host issues was addressed very successfully by podcaster Daniel J Lewis of The Audacity to Podcast in his back catalog of episodes. I heartily recommend that you may wish to review this content, for his detail is great in trying to cover all the angles that you may examine.
We hope that you can have a great working relationship with any potential co-host and have a successful podcast with great content and a great following.
Thank you for your attention.
Copyright (c) 2020, Matrix Solutions Corporation and themedium.com and 2030podcast.com and Joseph Anderson. All rights reserved.