Podcast: Play in new window | Download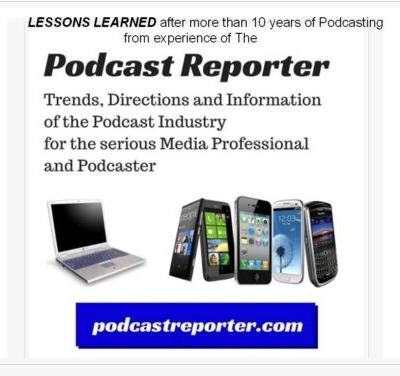 In this episode of The Podcast Reporter, we repurpose evergreen content with Max Flight, a podcaster, who describes for us the issues with being interviewed for a podcast — i.e., not being the interviewer, but the interviewee. The earlier posting was episode 423.
As you will hear in this audio episode, the content from Max Flight is from the point of view of the individual being interviewed. And although the time frame was a bit earlier in the podosphere, the issues and the suggestions are still valid today — although there are a few more tools to assist the novice podcaster being interviewed.
As a side note, you yourself may be called upon to be the GUEST and BE INTERVIEWED. And we have a past audio episode from this series that is delivered by Max Flight on the issues and the preparation of being interviewed:
And so we deliver the podcast content from episode #20 of this series, you will notice that Max had a very good ear for quality content, and he brings his suggestions and experiences from being interviewed on the previous (and now podfaded) show of The Struggling Entrepreneur.
Editor's note: some of the content has been updated to reflect today's environment.
Thank you for your attention.
Copyright (c) 2020, Matrix Solutions Corporation and michaelandmike.com and Max Flight, with a documented release for his content. All rights reserved.