Podcast: Play in new window | Download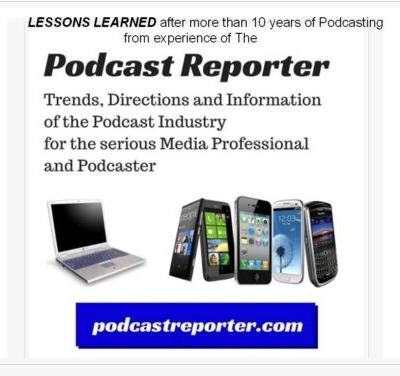 In this episode of The Podcast Reporter show, we discuss the concept of creating your memoirs as episodes in a podcast show, instead of written content in the form of a book or collection of stories in some written format.
The memoirs in which I am creating (since I am in my twilight years at this time) are going to be put into a podcast show (which is yet to be published — for I am hoping it will be in the next few years) which is called The Real Academy of Life (or RAL). And since it is not yet launched, I do have the domain for the URL and will have the host media site which will be the tools needed for this. And also, I have the first 4 episodes already recorded and ready to include in this podcast show.
Now, in the latest episode in which I greatly test the comparison and contrast of a short episode in length (i.e., a micro-cast) and a longer-length podcast show, the topic is my military experience in the military when I was in the Army as a combat veteran and served in the Vietnam War.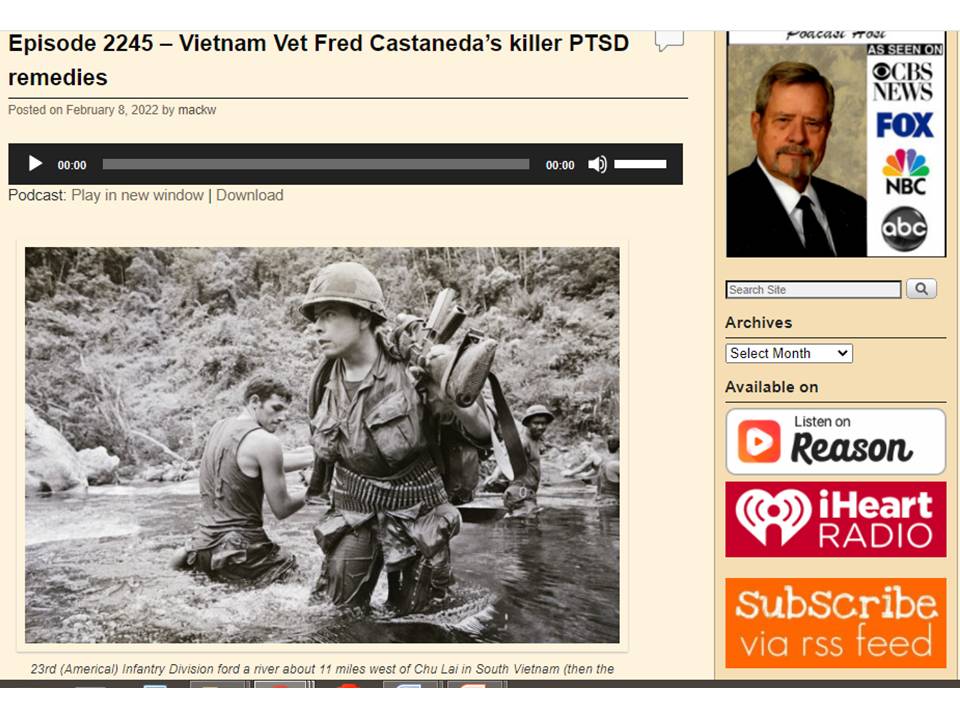 The format I had for this longer-length podcast episode was the following:
Title and name and number and podcast show (audio);
Intro music;
Intro content — usually 3 minutes or shorter;
The segue of music to introduce the first complete and unabridged 24-minute repurposed podcast episode from the Combat Infantrymen's podcast show called Combat and Camaraderie
The segue music to bring on the final other repurposed podcast episode which had Mack Payne, podcaster of the VietnamVeteranNews.com show interview me to discuss multiple ways in which I coped with PTSD after my return to the USA from the war;
Exit music.

---

And here is the long-play content with 2 episodes:
So this episode in this show lasted one hour and 21 minutes total — a complete change from my micro-cast episode format for the past 2 years or more. However, that does not mean that I did not include any longer in time content in my episodes. I did include both links and URLs and other reference resources. By pointing to these content sections in the links and other references, I allowed my listeners to link over to the details and longer-length episodes of some of my other podcasts, as well as other podcast shows from other podcasters (e.g., Dave Jackson and Daniel J Lewis and Adam Curry, etc.).
So when I finally get ready to publish and launch my new podcast show titled The Real Academy of Life and its URL to the domain, I will announce this and give it the needed quality of a good podcast show, with the details and shownotes it deserves.
So, we hope that you may find my life experiences interesting in this newer podcast show of my memoirs that will contain both micro-cast format episodes as well as longer episodes (of an hour or more in time), and that you will find it of value in your podcasting career.
Thank you for your attention.
Copyright (c) 2022, Matrix Solutions Corporation and michaelandmike.com and Mack Payne of vietnamveterannews.com and David Jackson and Daniel J Lewis. All rights reserved.