Podcast: Play in new window | Download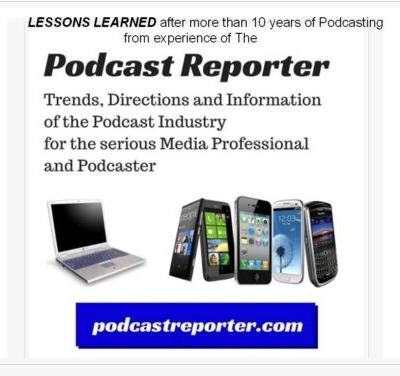 In this episode of The Podcast Reporter show, we deliver to you a REPURPOSED audio clip from another podcast episode called 2030Podcast.com.
The six minutes that we deliver to you are completely natural, impromptu and NOT rehearsed in any way.
The dialogue was from a show that had 2 co-hosts discussing several topics, one of which was an explanation of perspectives on the last day of Podfest Expo 2023. The co-hosts were both myself (known as Sergeant Fred) and my co-host, Matt Cox (who is a podcaster himself with his flagship show called BrunchwiththeBrits.net).
On the last day of the Podfest 2023 conference, we were discussing my views of the conference, as I had supported the event with my virtual ticket (as I cannot travel due to medical and health reasons).
As you will hear in the 6-minute discussion, we first are grateful to both Darren O'Neill and Sir Ryan Bemrose of the podcast show called GrumpyOldBens.com for their "atta-boy" to us about our other show, 2030Podcast.com.
Then we explain the positive aspects of the growing conference. And sadly, as we compare this conference with the upcoming Podcast Movement events, we also deliver the ugly news of how the latter devolved into a racist, bigoted and censorhip-oriented woke-based event where you will be canceled and not allowed to participate due to any political beliefs that are not in line with the administrators of the conference. This was proven in the last PM conference, where bigotry, hatred, cancelation and censorship were practiced against a company that had bought themselves a booth for $20,000 for the event. So we see that there is no adherence to the claim of inclusivity, since there was pure discrimination practiced at Podcast Movement. And therefore, I do NOT support that show at all (even though I did participate in the very first PM conference in Dallas in 2014 and have supported the show until now).
So, with this discussion, we clip for you our dialogue that described our feelings of PM, along with Podfest, and our memories of how wonderful the New Media Expo was in Las Vegas in 2015.
We hope that you will enjoy a candid discussion that was completely natural and unrehearsed about these Podcast events.
Thank you for your attention.
Copyright (c) 2023, Matrix Solutions Corporation and michaelandmike.com and Podfest 2023 and Podcast Movement and New Media Expo. All rights reserved.