Podcast: Play in new window | Download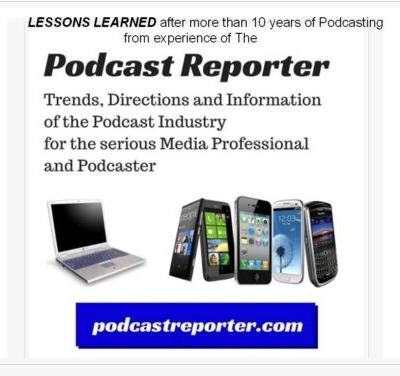 In this episode of The Podcast Reporter, we deliver a discussion on the topic of being a better podcast host — a theme that was described in a post by Craig Hewitt at Castos.com.
Now, although this theme is as old as podcasting itself for the past 16 years, another article appears in the area that tries to give a fresher look at the art of interviewing a guest when you, the podcaster, are the host. And this article is the one discussed here, by Craig Hewitt, with several pointers.
In this post, Craig delivers the following points in his writing:  "our favorite tips and tricks you can use to improve your craft, appeal to listeners, and let your guests shine…
Do your homework;
Minimize the awkward robot talk;
Let your guest shine;
Create a list of open-ended questions for your guest;
Suggestions of what you can do for your guest before they go live on your show;
Work in sponsors on your show with ease and humility;
Ask for feedback;
Don't forget to thank your listeners."
As Craig mentions, it is the skill set of each podcaster that can determine the talent for becoming a better interviewer and host: "Every podcaster wants to believe they're a great host, but it takes a truly wise podcaster to know when those hosting skills need polishing."
---
Now, for this podcaster, my 15 years of experience in the podosphere as both a host and interviewer, as well as an interviewee, have increased the skill set needed to prepare, plan and execute better interviews over time that can make you a good podcast host.
Although these suggestions may sound trite and oversimplified, they are still some great reminders that you should print out and have on your studio desk near your microphone when you are ready to plan and prepare your own podcast episode as an interviewer and host.
Thank you for your attention.
Copyright (c) 2020, Matrix Solutions Corporation and Craig Hewitt and Castos.com. All rights reserved.