Podcast: Play in new window | Download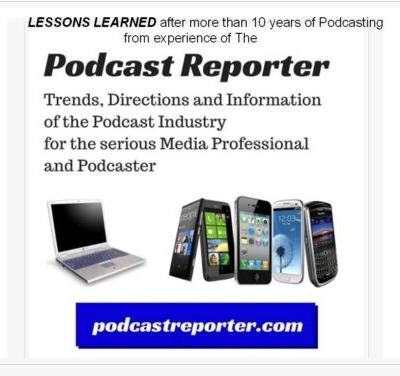 In this episode of the Podcast Reporter, we REPURPOSE a prior podcast episode about the differences for the podcaster  of:
Live inbound in-person conferences in a venue with others;
Live virtual podcast conferences;
Live telesummit podcast conferences;
Live "unconferences" that implement the barcamp-style meeting; and
Virtual tickets for podcast events.
As you will hear in this 20-minute audio episode, each one of these types of podcast conferences/events is discussed, along with some examples of each from my own past experience.
Please note: since this is a REPURPOSED episode from an earlier podcast show, we deal with some of the events that may have shut down or may have been put on "hold" due to the travel restrictions of the 2020 virus crisis.
We hope that for new and aspiring podcasters, this episode may be helpful — so that the podcaster can decide which event will be worth the effort and time and money in which to participate, so that the event can help the podcaster's show become a success.
Thank you for your attention.
Copyright (c) 2019-2020, Matrix Solutions Corporation. All rights reserved.