Podcast: Play in new window | Download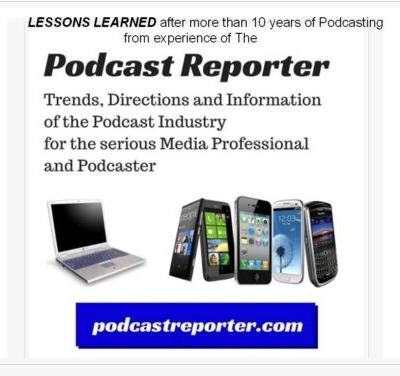 In this episode of the Podcast Reporter, we take a first look into the bonus deliverable that was sent to those who purchased a book from Dave Jackson called Profit from Your Podcast.
 As you may well know, I did purchase the book from Dave Jackson, and I recently received an email from him which thanked me for my purchase of his book, along with a link and instructions for reaching the bonus content which he specified in his book.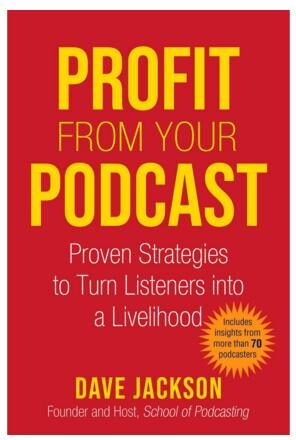 I decided to sign up for the bonus content and I went to the link and became a member of his bonus area. After logging on, I did a quick recon of the site and what Dave had deliveed.
It seemed to me that he was using a template for a mastermind group. It was also called "More podcast money" in some spots later in the site. Now, this More Podcast Money was the name of his previous book (which this one obviously updated), and he had a free podcast with the same name that originally dealt with monetizing your podcast.
So I went through and gave my own opinion of the site and what it could propose to podcasters (and I did this in a very informal "stream of consciousness" method — right, nothing sophisticated or professionally planned).
So, in this audio episode, after my walk-through, I do give a final perspective from only my viewpoint of the book and the value it could provide to new podcasters, aspiring podcasters, or veteran podcasters.
---
My own final perspective was that this book could be a good resource for both aspiring podcasters and new podcasters. But myself, as a veteran podcaster, would be reluctant to see the value of the site until more participation and sharing occurs. As was stated in the audio episode, Paul Colligan (at  paulcolligan.com ) once tried to start Podcaster Space (on the heels of the 2006 MySpace.com craze), but it also required group participation — and so, I found myself to be the only one for a while in the site. And because of the lack of participation from others, the site failed.
And so, I, a veteran podcaster, will come back and see if the participation does exist, and then I can see if there is value in the content or not.
In the meantime, I thank Dave for going the extra mile to create this site (like a mastermind group site) and encourage those podcasters who want to become profitable in monetization to use it and participate.
With my gratitude to Dave Jackson, my old consultant from 2006, I thank him.
And so, for this podcaster, I would like to thank you for your attention.
Copyright (c), Matrix Solutions Corporation and Dave Jackson and Profit from your Podcast. All rights reserved.