Podcast: Play in new window | Download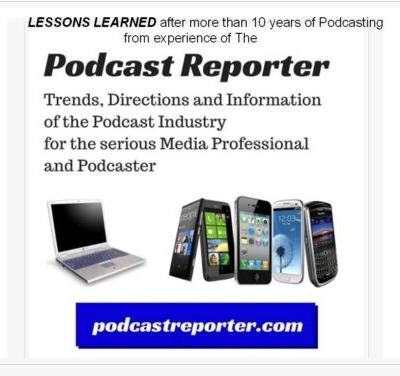 In this episode of The Podcast Reporter, we reflect on a recent episode of the buzzsprout.com/blog that is titled: "How to use the compressor in Audacity."
Now, for some of the newer or aspiring podcasters, this is quite a brief lesson in what compression is, and how it is done with Audacity — and some suggested settings for better audio with that program.
The author of this blog post delivers this as a tutorial (and at the end of the post, there is a list of links with more audio tutorials, for your benefit).
---
This post has quite a few details, and it is a good reference for those podcasters that want to know about the compressor in Audacity.
Some of those sections covered are:
What is compression and how to apply it (a 6:00 minute video);
When should you use audio compression?
Applying the Audacity compressor effect;

the graph
the settings
the threshold
the noise floor
the ratio
the attack time and release time; and
make-up gain;
compression based on peaks; and
limiter effect.

Avoiding over-compressing; and finally,
Previewing the compressor settings for audio.
Now, a lot of podcasters may feel that they do not need to deal with compressor settings, but this brief tutorial is great for a general understanding of some elements that can help your audio episodes become better quality. And you don't have to be a genius or tech whiz to understand them. This tutorial in buzzsprout.com/blog does give VALUE in an understanding of better audio quality possibilities with Audacity.
We hope that you go through the tutorial and video, so that you can understand better the compressor in Audacity, and then you can decide for yourself if you want to use that effect for improving your audio episode quality.
Thank you for your attention.
Copyright (c) 2020, Matrix Solutions Corporation . All rights reserved.