Podcast: Play in new window | Download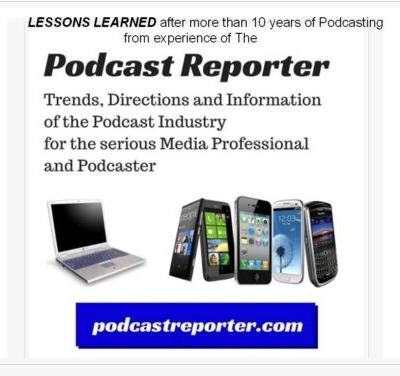 In this episode of The Podcast Reporter, we deliver information about the benefits of membership sites for podcasters, especially during the isolation, lockdown and cabin-fever during the recent "plandemic." We give an example of Daniel J Lewis membership site called Podcasters Society. A key objective that can also be one of the biggest benefit is to take your podcast show from average to "amazing" levels.
My own experience is discussed when I did join (and later re-joined) his membership site, as well as the benefits that I reaped from that program, as I did receive VALUE from it.
From the video tour of the total program online, I then migrated to take courses listed for members (yes, I had intended to purchase two of them in the near future, but they were free for members) — and I received more value.
As you will hear in this audio episode, the Podcasters Society membership site is much more than just a mere Mastermind group — it is really (in my opinion) a "collaborative mentorship" program for me.
We hope that you can explore membership sites, such as Podcasters Society, so you can connect and communicate with other like-minded podcasters and learn from the wealth of educational materials provided.
Thank you for your attention.
Copyright (c) 2020, Matrix Solutions Corporation and PodcastersSociety.com. All rights reserved.