Podcast: Play in new window | Download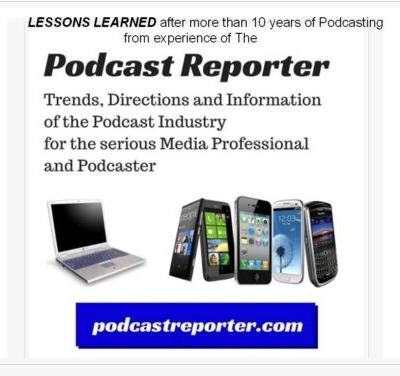 In this episode of The Podcast Reporter, we focus on another opportunity for podcasters to grow their audience and include not just "ears" in audio, but also "eyes" in video. This is in the area of videocasting or more commonly known as screencasting.
And we deliver an interview with Lon Naylor, who (in my opinion) is the king of videocasts and screencasts. He has his own membership site called screencapturevideo.com, as well as training programs and webinars for those entrepreneurs and podcasters who wish to enter the video world of screencasting.
As you will hear in this repurposed interview of an audio episode from a previous podcast show, Lon explains what screencasting is, what it consists of, and how a beginner can approach obtaining the skills of being a professional screencaster and video content creator.
Lon also gives some hints and tips to get started from podcasting to screencasting, such as:
Use transcriptions to plan your screencast;
Start with PowerPoint and migrate to Camtasia Studio for creating video screencasts;
Once you have the basics down and have a few videos created, migrate to a good membership site (like screencapturevideo.com) to get training and increase your skills; and
create a plan to monetize your new screencasting skills, in addition to your podcasting skills (e.g., as a consultant or to create offerings, products, etc.).
Lon has earned his reputation for being called "The Camtasia Guy" with his skills in MS PowerPoint and with the product from Techsmith.com called Camtasia Studio. And now, he has his membership site with training for both products at screencapturevideo.com .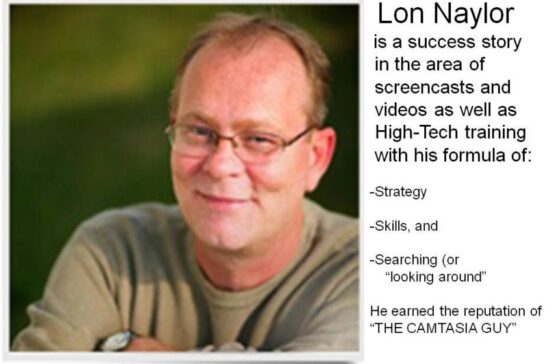 ---
So, if you wish to enter the area of screencasting and add these skills to your portfolio as a podcaster, then we wish you the best in becoming a great screencaster. If you do subscribe to Lon's membership site, I am sure that you will see his webinars as great value. And this would be in addition to the available courses to learn the skills with Camtasia Studio (these courses are from Ron Hogue and called Camtasia Mastery).
We hope that your business will increase and that you can get new opportunities in screencasting, in addition to podcasting. All of these can go to make your business more successful.
Thank you for your attention.
Copyright (c) 2020, Matrix Solutions Corporation and Lon Naylor of Screencapturevideo.com. All rights reserved.