Podcast: Play in new window | Download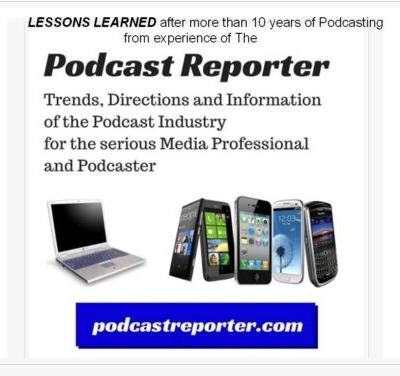 In this episode of The Podcast Reporter, we discuss in the form of an overview the contents of the recent book from Dave Jackson of The School of Podcasting called "Profit from your Podcast: Proven Strategies  to Turn Listeners into a Livelihood." (from Allworth Press, New York)
Thus, this episode was my impromptu review of the contents of the book and the perceived value at first glance from myself, a podcaster of  15 years. Thus, it is a form of "stream-of-consciousness" description, with a few editorial comments. And I do apologize for the extraneous noise from my flipping the pages next to my condenser microphone.
One big bonus is the bonus course from Dave for those who have bought the book. I really look forward to getting the content and resources from this course — and I do plan to report on this later on in an episode.
Thank you for your attention.
Copyright (c) 2020, Matrix Solutions Corporation . All rights reserved.