Podcast: Play in new window | Download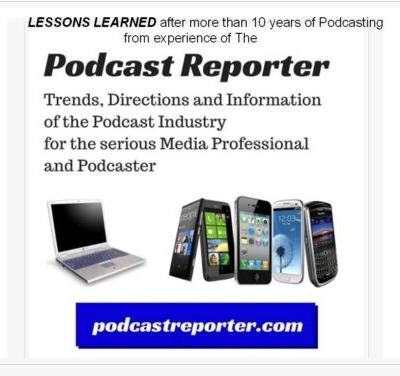 In this episode of The Podcast Reporter, we deliver a repurposed episode for podcasters to learn screencasting and create video courses by using a tool for video creation, video editing and video publishing called Camtasia Studio.
This episode came from a webinar that Lon Naylor delivered to an audience of podcasters who were interested in learning more about screencasting and producing videos (with the possibility of monetizing this for their shows). Lon is the principal of a training program called Screencapturevideo.com, [note: this program was originally called LearnCamtasia.com, where Lon co-hosted training webinars — but it has morphed to today's Screencapturevideo.com] where Lon hosts webinar training sessions every fortnight (i.e., every other week) with "how-to" advice for screen-capture video creation for both PowerPoint and Camtasia. Although Lon started with his show of ScreencastStudios.com, he now devotes much of his attention to educating podcasters and other New Media professionals to screencasting, video creation and video editing with PowerPoint and Camtasia.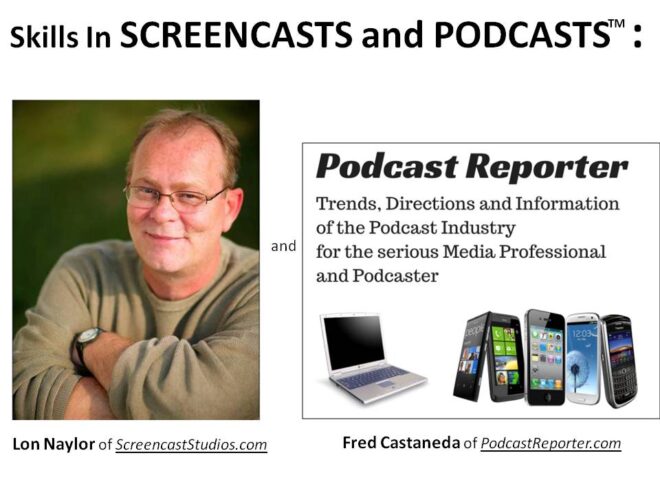 As you will hear in this audio episode, Lon discusses the benefits of being a video editor to enhance your skills which you probably already have with audio editing. Since the audio was captured from a webinar, Lon uses the words of "pointing and viewing" — but these are readily visualized as you listen to the audio; and the video portion of the webinar is really not needed to get the value of what he is delivering in the content of this episode.
This episode and capture of the content was given freely to the podcasting audience by Lon Naylor and we have received permission to syndicate and repurpose it for podcast audiences.
What we would suggest to the podcasters that have a curiosity or desire to investigate video capture, screen capture, video creation and video editing in the pursuit of creating video files in courses such as tutorials or training (and even go further into the possibility of monetizing video training deliverables as a revenue stream for your business) is to take up Lon's suggestion of downloading the Camtasia Studio program and then trying it out FREE for 30 days — and, by the way, this is a full-function version of the program with no limitations and no  functions crippled (except for the program to stop at the expiration of 30-days). And I would suggest that the price for licensing the program and using it in your business is very reasonable — including the maintenance agreements that let you get a free upgrade for the future versions.
Then, if you wish to pursue learning how to be a video editor or course creator, and create your own training videos or tutorials, then we would recommend investigating and possibly signing up for Lon's training program at screencapturevideo.com. I, myself, went through his program and learned how to be a professional screen capture and video editor. And I have then monetized this for my business and created training courses for businesses and received profitable results from this by using the Camtasia Software.
Podcasters have an advantage over others in New Media
Because you are a podcaster, you have an advantage already — in that the processes and procedures and functions of video editing are very similar to those of audio editing. In fact, your audio files can be imported and included in any video screencasts that you wish to create — they could be merely "assets" that can be imported into your final deliverable as a video file. And they can be part of the overall list of assets that you can import — or create — to create a video course.
So, we hope that you can investigate the possibility of expanding your reach as a screencaster (in addition to podcasting) and become a successful video editor or video course creator by using Camtasia — and that this could become a revenue producer for you eventually to help your business grow into another environment and succeed.
Thank you for your attention.
Copyright (c) 2021, Matrix Solutions Corporation and Lon Naylor of screencapturevideo.com and michaelandmike.com. All rights reserved.