Podcast: Play in new window | Download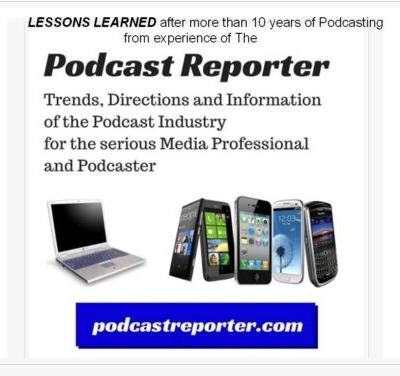 In this episode of The Podcast Reporter, we discuss the four steps in the path of becoming a thought leader. This was initiated in an episode by Paul Colligan in his podcast show called The Podcast Report.
As you will hear in this audio episode, we describe each of four steps of the podcaster or new media content creator in becoming a recognized THOUGHT LEADER.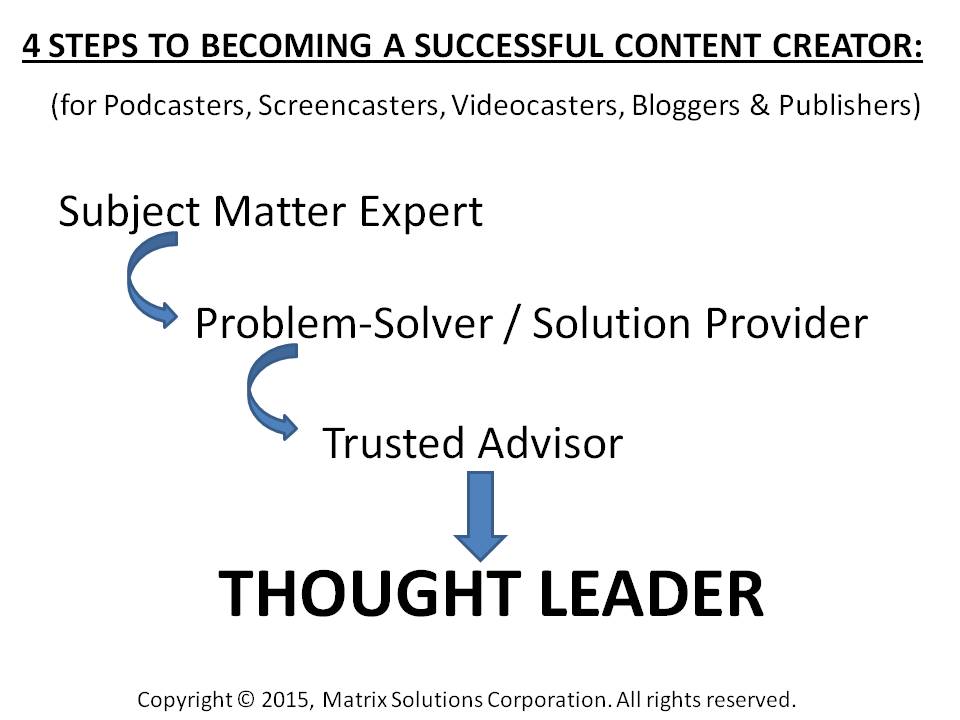 We also refer to a book by John Jantsch called "The Referral Engine" to become a solution provider and trusted advisor.
In addition an example of a trusted advisor is Lon Naylor of ScreenCaptureVideo.com in the area of screencasts and video training with both Camtasia Studio and PowerPoint by Microsoft.
And finally, an example of successful thought leadership is that of Chris Brogan, who is a podcaster, course designer and author of various books (such as Trust Agents, with co-author Julien Smith) on business relationships and success. Becoming recognized as a thought leader will result in receiving invitations to be a keynote speaker in certain inbound and virtual conferences for podcasting.
In addition, Paul Colligan is another example of a podcasting thought leader.
So we hope that this content can help you set your objective to become a podcasting thought leader and make your business a success.
Copyright (c) 2020, Matrix Solutions Corporation and Paul Colligan and Chris Brogan and John Jantsch and Lon Naylor. All rights reserved.