Podcast: Play in new window | Download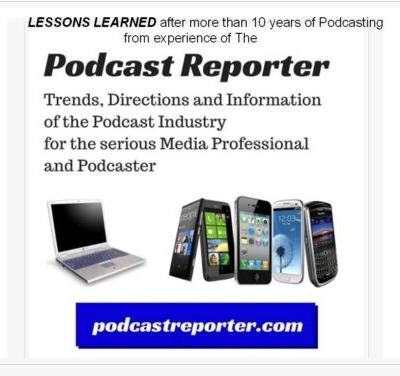 In this episode of The Podcast Reporter, we focus on the recent announcement of the latest version of a "Podcast University" offering. This offering will host a virtual meeting on 14 July 2020.
Now, the first 2 attempts started way back in 2007 and then repeated again in 2014 — and both started, but did not succeed:
---
Now, in early July, the announcement has arrived for a new attempt at a Podcast University. The link for this can be found at:  university.podcastmovement.com  and I, myself, have just joined the community. Yes, it is free at this time (maybe not so later on). And I have contributed one post in the chat room.
Now, instead of going in to all the detail of this site, perhaps it is better to encourage you, as a podcaster, to join for free and attend the event on 14July2020 that will kick off this project.
So, this very brief episode is just to inform you that this will be going on. And we hope that this third attempt to create a Podcast University can succeed.
Thank you for your attention, and we hope that you can find value in this Podcast University.
Copyright (c) 2020, Matrix Solutions Corporation and PodcastMovement.com . All rights reserved.