Podcast: Play in new window | Download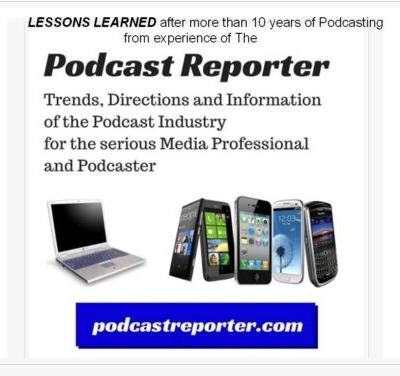 In this episode of The Podcast Reporter, we discuss the issue of joining the new organization, The Podcast Academy. The membership application process opened up on 22June2020 online.
I myself have sent an application to join this group recently. And I did this because of a suggestion from Daniel J Lewis of The Audacity to Podcast — for he said that this would be a good way to improve not only our own podcast shows, but also the podosphere. I also received info from Todd Cochrane of The New Media Show with his suggestion to join this group, even though his initial response contained some reservations.
So I did what I had to do, even though I was leery of a requirement to send two letters of reference from other podcasters or people of interest. This mandate, along with the fee ($50 USD for a short time, but then $100 USD after that per year) made me a bit skeptical, as I have seen multiple organizations within the past 15 years create their site, readily request applications to join and even ask for money — but then fail to deliver and finally go out of business thereafter.
I had been listening to a trusted podcast show with both Todd Cochrane and Rob Greenlee of The New Media Show podcast. And since I noticed that Rob Greenlee had been selected to be the leader of this organization, I guess that I would put my trust in him for his leadership and possible correct steering of this group to help the podosphere — including the Indie podcasters.
I would suggest that you may want to consume the episode dated 27May2020 from NewMediaShow.com to understand the nature of this group and get Rob's comments. In this episode, some of the details that explain the organization and membership are discussed openly.
So, I hope that you consider this group for either joining or supporting — and see if they will do good for the podosphere. And if you do decide to join, I hope that your podcast can be more successful with the hints, tips, and all benefits of this organization.
Thank you for your consideration and attention.
Copyright (c) 2020, Matrix Solutions Corporation and Rob Greenlee and Todd Cochrane and Daniel J Lewis. All rights reserved.