Podcast: Play in new window | Download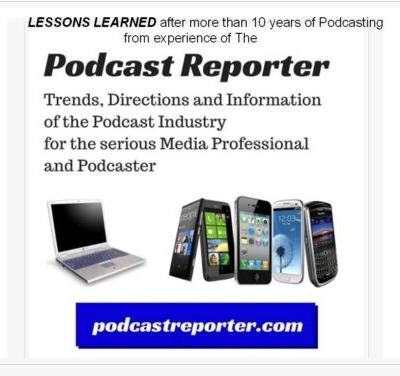 In this episode of The Podcast Reporter, we focus on the themes from Todd Henry in a recent episode of his podcast show, The Accidental Creative. The episode title is "How to Plan for Uncertainty."
Now, I have known personally Todd Henry since 2013 when I did interview him for a podcast show. In addition, I have also puchased some of his books (e.g., Die Empty) and some of his audio premium podcast episodes from AC-Engage. This is because I have found great value from Todd. And I myself have used some of his suggested strategies, which had turned out to be the right formula for temporary success for me as a podcaster and entrepreneur.
---
Todd delivers some key issues and themes for us to do better planning and be ready to PIVOT if and when another crisis arrives — either from events that impact our economy or from the media hype and exaggeration of a plan-demic.
You have to wonder if you are going to be forced to PIVOT in your podcast and business as an entrepreneur and podcaster. If so, then you can apply these suggestions to your plight today.
The three issues that are addressed to be a better planner and be better prepared for uncertainties — especially when the lame-stream media presents us with scams due to censorship, scams and misinformation by not telling the truth (and Todd gives examples and more details to explain each of these points):
You should ask better questions;
You have to "build your runway" when times are good so you can have it available when they are not;
What is your main thing that you will have and rely on for your success that revolves around your mission.
We recommend that you consume the episode — either in audio from the podcast, or from his email newsletter where Todd delivers the transcript summary of the episode. In this way, a small amount of time up front can help us to plan for the uncertainty of either the podosphere or small business for the entrepreneur.
---
For podcasts, it could be that you have already created another domain to which you will switch and generate new content — and maybe use some marketing tactics to generate different revenue streams in a premium show. And if you have the domain and a brief outline and business plan which you have created in the form of a plan, you can be ready to launch and execute the action items to publish premium content or other tactics to make money when the other podcasts have stymied due to the uncertain event. For more information on how to make money from your podcast, you may want to refer to the book previously known as More Podcast Money from Dave Jackson. And later next month, the plan is to for him to update this book with another work, the title of which is called Profit from Your Podcast (which is available now as pre-order at amazon.com).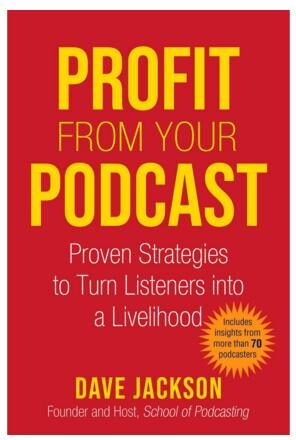 So now, you can have a blueprint on how to plan some strategies to deal with podcasting uncertainties.
For other entrepreneurial themes, you may want to develop alternate business plans to either go into another business with a separate business model or to create a small (but new) revenue stream for your business and focus on that until the uncertainty has become more clear or until it is gone.
Either way, we hope that you can plan for your success by planning for uncertainty, as Todd Henry simplifies the process in his episode. In this way, we hope that you can avoid being spun around in confusion, frustration and loss of business and loss of podcasting by the uncertainty of the times.
Thank you for your attention.
Copyright (c) 2020, Matrix Solutions Corporation and Todd Henry of TheAccidentalCreative.com. All rights reserved.