Podcast: Play in new window | Download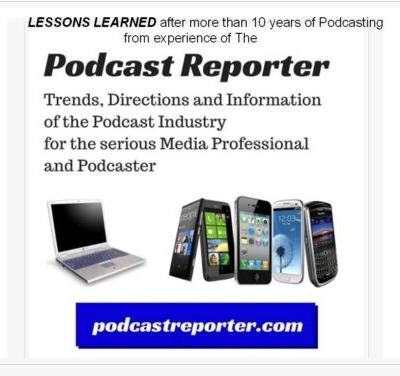 This episode of Podcast Reporter show gives a recent review of Podcasters Society membership site from Daniel J Lewis. He is an advanced podcaster with his show of The Audacity to Podcast.
First, I deliver a history of my experience when the membership site first launched several years ago. Then I mention that I subscribed once again this year as a member to see the changes and compare the new changes from the older experience.
Then I go through each of the major features, seminars, webinars, tutorials, courses, chats with others via Slack, tools and resources, etc. It is more of a walk-through.
My final result and recommendation: I would suggest that you consider joining this if you want to take your podcast show from "ordinary" to "amazing" levels. The cost is not prohibitive, and the value that is delivered to the member can be great.
So, if you are considering a membership site or mastermind group in podcasting, perhaps you may want to consider Podcasters Society. As I mentioned during this audio episode, I do consider this site to be more of a "collaborative mentorship."
We hope that you find the appropriate membership site or group that will help you to succeed in the podosphere with your show.
Thank you for your attention.
Copyright (c) 2020, Matrix Solutions Corporation and Daniel J Lewis and PodcastersSociety.com. All rights reserved.