Podcast: Play in new window | Download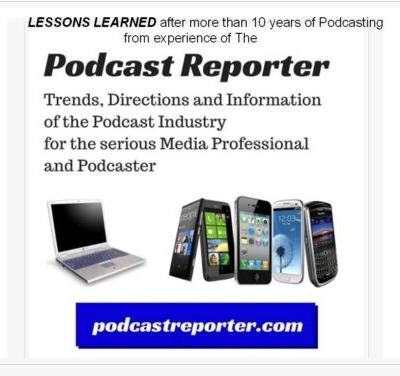 In this episode of The Podcast Reporter, we deliver a type of mild "rant" about the implementation of censorship on YouTube, google, facebook and other social media platforms — and especially what this ominous signal can present to podcasters in the near future that can stop the podosphere from being a level-playing-field without gatekeepers that allow free publishing of information.
So if you do not want to listen to the topic of the reality of today's censorship of video and audio publications, and also the possible threat to podcasting — well, then you may want to skip this episode. And we shall see you in the next episode 399.
Have a wonderful freedom of choice in podcast selection and listening today. Thank you for your understanding.
Copyright (c) 2020, Matrix Solutions Corporation. All rights reserved.