Podcast: Play in new window | Download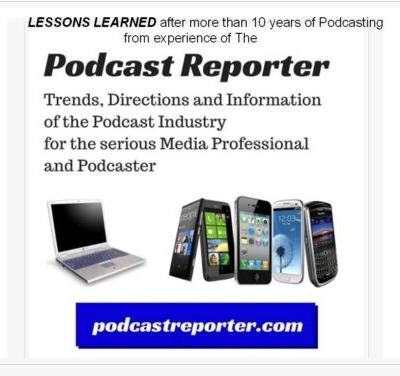 In this episode of The Podcast Reporter, we deliver information about StartAPod — which is yet another podcast training course that shows you, as an aspiring or beginning podcaster, how to launch a podcast show.
This was discussed several weeks ago in an article of the Podcast Business Journal publication. The lessons and the "coming soon" modules are described from this repurposed episode from several weeks ago within this same podcast show.
The main themes are:
The goals are many and the vision certainly sounds as if they will, indeed, help aspiring podcasters.
However, my recommendations stay with Dave Jackson and his programs in The School of Podcasting — of which I have been a member and I have seen the value in his 15 years of programs in the podosphere.
Thank you for your attention.
Copyright (c) 2020, Matrix Solutions Corporation. All rights reserved.