Podcast: Play in new window | Download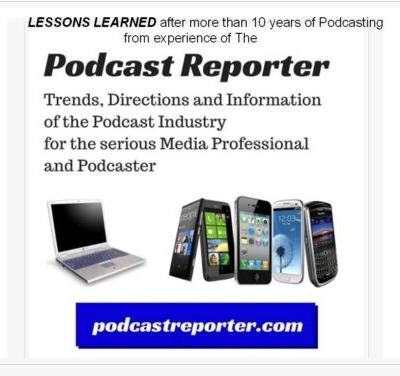 In this episode of The Podcast Reporter, we discuss an age-old manner of supporting your podcast business, as well as promoting your podcast show. And this is by incorporating a resource known as THE  COMPANION PODCAST. And we have two cases-in-point of success stories about companion podcasts that highlight and promote books written by podcasters who are also authors: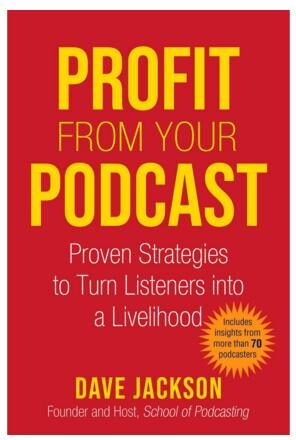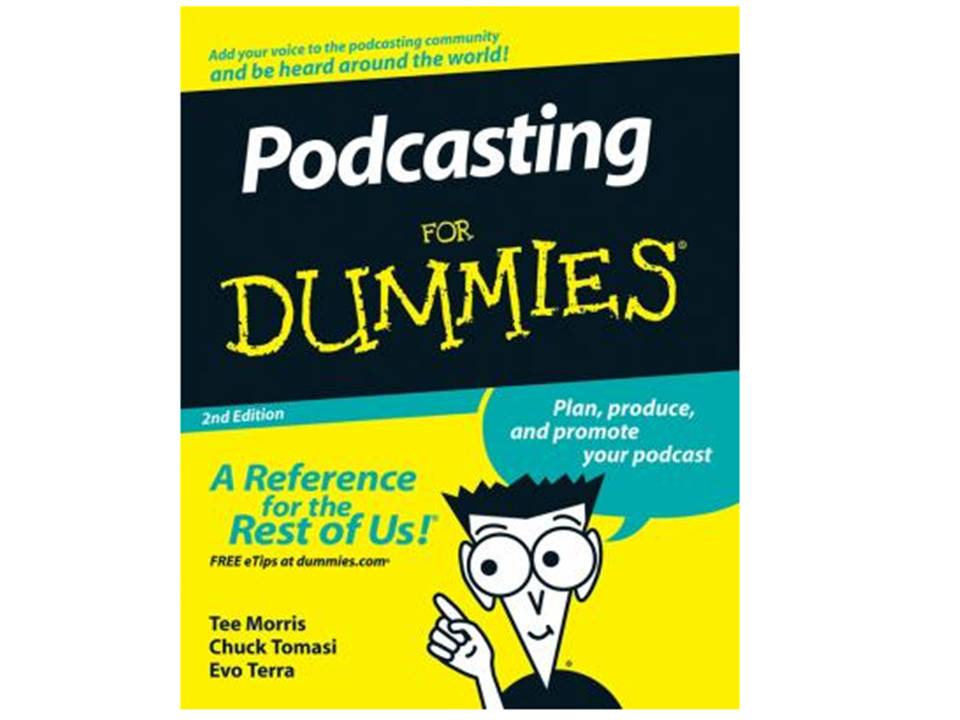 and I will also briefly mention my own experiences with companion podcast shows for my programs of Finance for Startups and Gain Control of Your Day in the earlier years of the podosphere.
---
In this book, Dave has had an update to his earlier book titled More Podcast Money. This is really just the latest information that Dave has delivered on how to monetize your podcast, should you wish to get money from your podcast. This is a current example of a companion podcast to help promote and sell the book. And it has resulted in a success story, but not one of titanic proportions of revenue success.
In this original book published in 2005-2006, a companion audio podcast show started by Tee Morris actually had resounding success for the promotion and sale of the book. Now in its third printing, and with a sequel that followed the original book titled Expert Podcasting Practices for Dummies, this was the original case-in-point about how a companion podcast can grow your show and provide success for monetization of your podcast show. I myself first learned of this book in 2007, and I did promote it at the first Podcamp in Phoenix, Arizona, when Evo Terra sat in my session when I presented monetization strategies for serialized podcast shows. Of course, that is when I first met and spoke with Evo Terra.
---
My own experience with COMPANION PODCASTS
In my experience as a professional podcaster, I have had  several shows in which I implemented the concept and practice of creating and publishing a companion podcast:
One show was Gain Control of Your Day — this now podfaded show was a training course delivered by audio podcast episodes that used a technology developed by Paul Colligan, (who was a thought leader, a pundit in New Media and podcasting and an author of podcasting books) that mainly dealt with monetization of podcasts. His Technology of "dripping" episodes in his resource called Premiumcast, along with a one-to-one podcast feed for every paying member was key in the initial years of the podosphere. And this method of supporting the course and delivering training by having a smaller companion podcast that introduced the show and delivered content during the marketing and promotion of the show did have some limited success — although the problems that put the nail in the coffin of my success in this endeavor were both a delay in announcing and delivering the show, as well as the introduction of the competition by Apple (which was the 2010 promotional marketing and introduction of the original iPhone 1).
The other case-in-point was my show that was originally called Finance for Startups. Also now podfaded, this show had more success in launching and promoting as marketing tools the course by the same name. Originally delivered as a companion podcast, a late entry also hampered its  success, but the audio book that served as a nine-episode companion podcast did see some limited success — as I had a partner that created content and helped me to prepare the podcast episodes. But again, the novelty of the day in 2010 was the latest toy in the podosphere, the iPhone 1. Thus, although you may have the right tactics, the right marketing and sales promotion and the right delivery, the competition in the podosphere may be an obstacle to success in your original plans. So this course was removed from the podosphere in the USA, but my partner had seen limited success in the Australian and other foreign markets for podcasting and online courses.
So, my view of these experiences are that planning and executing a companion podcast is a great competitive tool that can bring success in monetization — but you have to be early enough in the announcement and delivery of the course or the companion podcast that describes your book or course before the competition arrives. And you should be certain that new announcements will not hinder the success of your show.
As Dave Jackson stated, with over a million new podcasts being announced and published in just the one year of 2021, you will have to promote your offering and deliver a companion podcast (mainly for no charge, until you have a purchase-base or subscription-based success for your book or course, thanks to your companion podcast.
Thus, we do wish you well if you wish to create, publish and deliver a companion podcast that will promote your education courses or books or other assets or podcasts that you wish to monetize. You just have to be aware of the vast amount of time that will be used to create your companion podcast and figure in the return on investment (ROI) factors that will be needed to judge its success.
Thank you for your attention.
Copyright (c) 2022, Matrix Solutions Corporation and michaelandmike.com and Dave Jackson of profitfromyourpodcasting.com and Evo Terra of Podcastingfordummies.com. All rights reserved.