Podcast: Play in new window | Download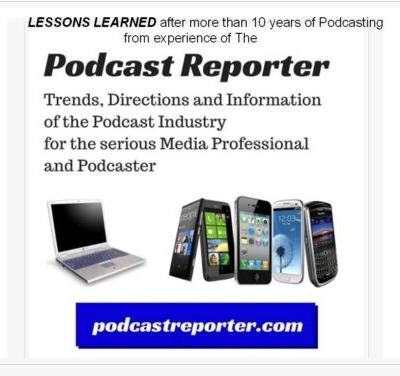 In this episode of The Podcast Reporter, we deliver a REPURPOSED PODCAST of episode 271 of this same podcast series, so that we can review the theme of hobbyist podcasting and the benefits it gives to the hobbyist podcaster — even some health benefits. This episode was originally published in June of 2020.
The audio of this podcast episode gives you that episode in its entirety, all 4 minutes and 51 seconds. The attributions go to PodMov Daily, a newsletter that delivered the idea of healthy benefits for pursuing personal passions outside of work if you are employed — or for us, being a hobby podcaster, as we start with podcasting as a side hustle or a hobby. In fact, many podcasters stated that when they upgraded to professional podcasters, the stress that went with it was too much like work, and the fun was starting to disappear.
But we feel that this content should be reviewed, and from some feedback from listeners, they emphasize that others should be offered the opportunity to consume this evergreen content, especially when it was announced on recent podcast shows that over 1 million new podcasts were created and launched in 2021, alone, and the numbers will keep growing. Thus, for the newer and aspiring podcasters, we deliver this content as the main content for this episode.
And we shall return with another podcast episode as we look into themes of the podosphere for newer and aspiring podcasters.
Thank you for your attention.
Copyright (c) 2022, Matrix Solutions Corporation and michaelandmike.com and PodMov Daily. All rights reserved.