Podcast: Play in new window | Download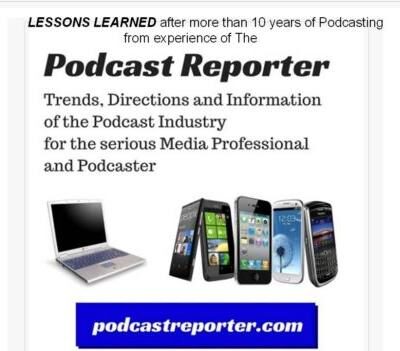 In this episode of The Podcast Reporter Show, we discuss and review the essence of being a THOUGHT LEADER in the area of podcasting, which is really a subset of being a content creator.
The communication that inspired this repurposed episode is from a listener to this podcast series that wanted to know more detail about being a THOUGHT LEADER (since I mentioned this in a brief summary recently in a prior episode). And so I wanted to oblige and repurpose the episode #513 of this show to answer his several questions about podcasting and being a thought leader in detail.
First, here is the chart that outlines the steps to becoming a thought leader: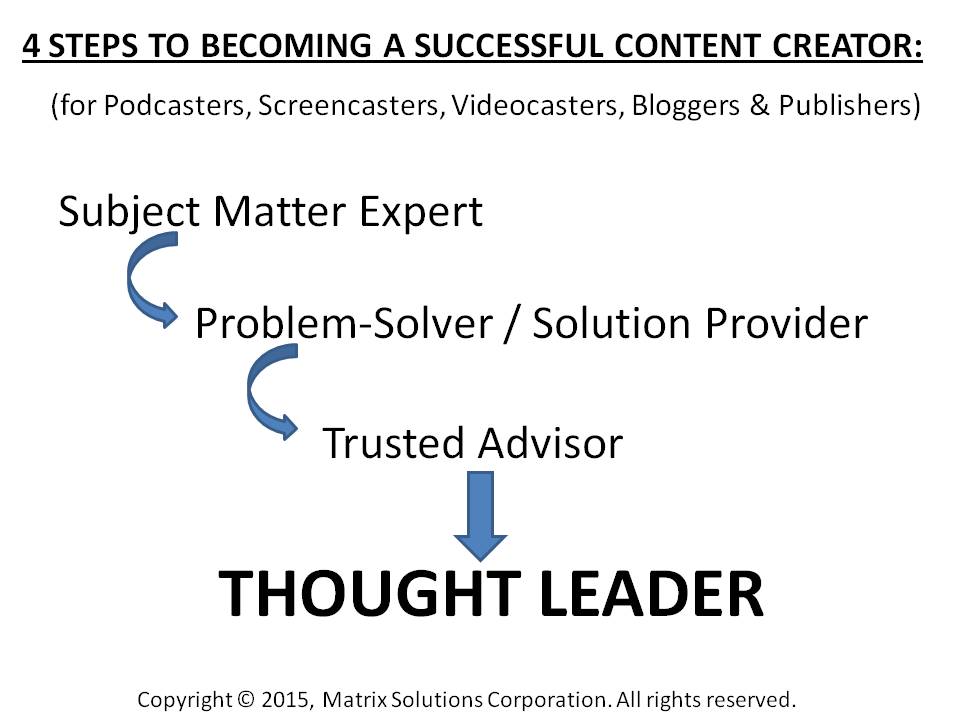 Notice that this episode mentions Paul Colligan as my inspiration for becoming a thought leader in my past podcasting career. There is also honorable mention for several other resources along the same lines and topics of this repurposed episode:
---
So we hope that you can get the details needed to plan a good path for yourself to becoming a good thought leader and well-known podcaster. And we wish you for your success in the podosphere.
Thank you for listening and for your attention.
Copyright (c) 2023, Matrix Solutions Corporation and michaelandmike.com and Paul Colligan and John Jantsch and Lon Naylor and Scott Johnson and Chris Brogan. All rights reserved.