Podcast: Play in new window | Download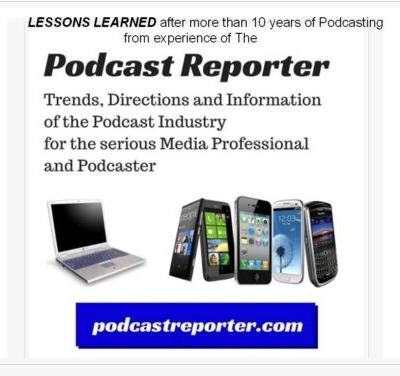 In this repurposed episode of The Podcast Reporter, we focus on the theme delivered originally by Dave Jackson in his School of Podcasting show earlier which compares the effective communication and better business results between Podcasting vs. the Social Media on a smart phone.
This topic came up previously by Dave Jackson in episode # 640, in which he interviewed Paul Colligan of The Podcast Report show.
As you will hear in this repurposed audio episode, there are main differences that define the environment of each platform — podcasts vs. social media. These include the "quick hit" of social media vs. the "listening and consumption of media with intimacy" to the listener. What is interesting for me is that Paul actually compared the landing-and-staying time of the user for each platform, and what this meant to him in the world of new media.
Another theme is the "hype" from social media vs. the full consumption of media in podcasting. In addition, there is a brief description of the "OTG" topic for those of you who may have been contemplating to get "off the grid" in order to improve your mental health — with a key example of the podcaster who has done this (namely, Adam Curry in his show, No Agenda podcast).
---
We hope that you find this topic relevant and interesting for you, as a podcaster — and especially if you are a profitable podcaster. If so, we hope that the value you find in this discussion will help you select the better platform for your own communication and decide to invest your time in generating content, discussion and other areas of communication.
Thank you for your attention.
Copyright (c) 2020, Matrix Solutions Corporation and Paul Colligan and Dave Jackson. All rights reserved.