Podcast: Play in new window | Download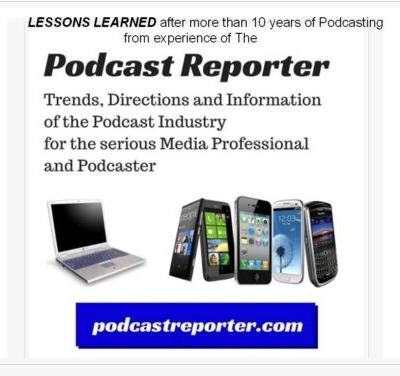 In this episode of The Podcast Reporter, we repurpose an episode from another podcast (episode #68) called The Struggling Biz, in which we announce the upcoming arrival of an update to a book by Dave Jackson of The School of Podcasting.
As you will hear in this brief episode, this is a completely updated revision of the prior book called More Podcast Money. In fact, Dave is giving away for FREE the episodes of the podcast called More Podcast Money until the update on Amazon arrives in September.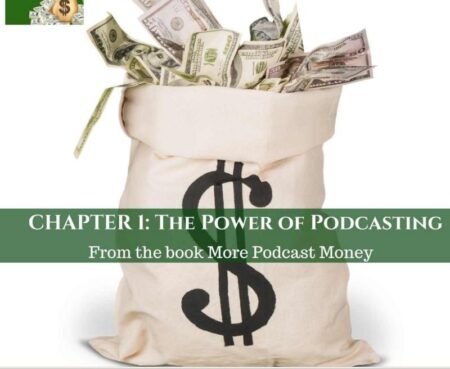 I myself have been listening to it, and getting a good review of monetization strategies — for there are numerous ways in which you can create revenue streams in podcasting.
---
The name of the updated version of the book is:
Profit from Your Podcast: Proven Strategies to Turn Listeners into a Livelihood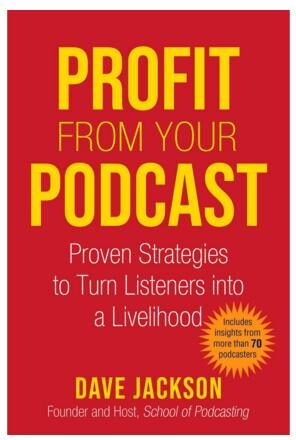 Thus, although the content of this brief episode serves only as an announcement mainly for entrepreneurs of the release date of the book. I myself will highly recommend that podcasters should read this and consume the content, for it may help you in your podcasting and moneetization efforts. It certainly did for me.
And, by the way, I am NOT getting compensated in any way, shape or form for my recommendation of this content. For Dave has been my mentor in the past, and I have been a member of his podcast membership site, and I have also been a client of his podcasting consulting services. But I believe greatly in what he does and the benefits which he has delivered to me and to his listeners in his podcasts.
I will re-announce the availability of the book when it does become a reality, and if you wish to pre-order the book, you may do so. I hope you can get the benefit of the experience from Dave's 15 years as a podcaster and podcast consultant, and I wish you the best in becoming a successful profitable podcaster.
Thank you for your attention.
Copyright (c) 2020, Matrix Solutions Corporation and Dave Jackson. All rights reserved.