Podcast: Play in new window | Download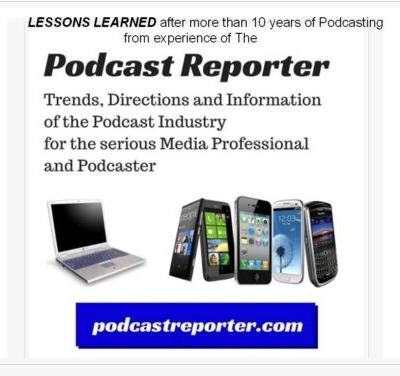 In this episode of The Podcast Reporter, we discuss the theme advocated in episode 176 of the Podcasting Business School  with Adam Schaeuble earlier this year. The topic was how to "niche-down" the theme of your podcast show, so that your show can be accelerated for growth, engagement and attractiveness to listeners in the podosphere and be on the road to success, instead of going downhill.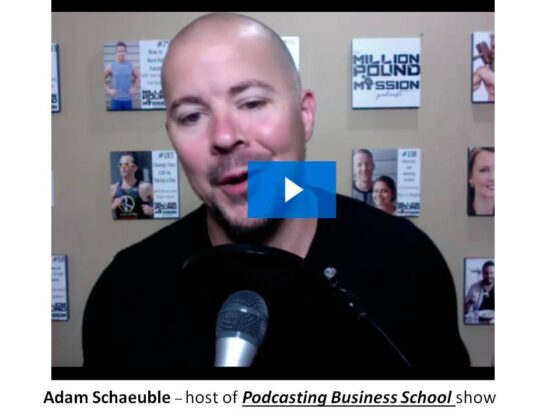 In this mentioned episode, Adam describes four key symptoms that can indicate that you need to "niche-down" your podcast (which signifies that you are perhaps covering too wide an area and not getting the customer or listener engagement that you want). And these four symptoms are:
Lack of audience engagement or feedback from your listeners;
It has been difficult to monetize (because perhaps your offers are not attractive enough or just plain boring);
Stalled growth in subscriptions (or "follows") and downloads, etc.;
Perhaps you are losing interest — either in topics or drudgery of creating another episode, etc. (it is too much of slavery for you).
---
Now, many podcasters see a "lull" or dip in performance of engagement with audience listeners, as well as with the statistics of their episodes. This does not mean all the time that the show is going downhill. It could be for a variety of reasons:
the Season has wrapped and the audience will be waiting for the beginning of the next season;
the virus crisis has changed their interest levels to other topics, and perhaps your podcast topic was more along the lines of entertainment in a pre-pandemic world where the topics were of a different nature or not as serious as a crisis;
more competition from other podcasters along the same topic and themes have taken away a lot of listeners (now that there a millions of podcasts out there, and the number is growing daily); or
with the lock-downs gradually retreating us back into the world of mobility and being "out," the stay-at-home crowd that may have followed your show will now be on the move and perhaps the listener base has cut down on the listening of podcasts; or
Big and important announcements have been made and publicized by Apple and other vendors that relate to the podosphere and products, etc., for podcasting — and they have stolen the thunder and grabbed the momentary attention of your listeners;
and other reasons.
And, usually, the "dip" would soon recover back to the "normal" trend of growth and stability for your podcast show over time.
Well, this time, Adam deals with the elements that are too broad for topics or your show to deal with. He has several people whom he recorded and included in his episode number 176 of his show that deal with experiences — and these can serve as proof points and case studies.
---
For this podcaster, I have seen dips come and go. In some cases, I did a study to examine the causes of the dip for one or more of my podcast shows. And after this type of review, one result that I implemented was to PODFADE the show or shows which I felt had run their course and were no longer relevant to my audience in the podosphere.
In other cases, I saw which episodes could be REUSED or REPURPOSED in other active podcast shows (nearly all of the selected episodes could be repurposed with some editing and updating). And for the shows targeted for podfading, I quickly put into place the creation of another episode alerting the audience of the podfade for that show — it is just common courtesy to the listeners, and many of them resulted in going to my other shows or new shows that I had launched (their feedback told me so).
But for yourself, you have to decide what the causes of the "dip" are, and then you have to decide if this is a seasonal or temporary setback, or whether it is permanent — and then take the appropriate action for your show.
As Adam mentions in his episode, the symptoms tell the ugly truth about the current state of your show. You have to determine to accept the truth and status, and then you have to decide on which path to take to alleviate this dip — and one key way is what Adam mentions, which is to "niche-down" your show. So you may want to see if your own show should be "niched-down" to alter the downhill path and get your show back on an upward direction. And perhaps this will get you back on the road to success. And that means that you constantly have to monitor your show to see if these symptoms will tell you perhaps that you need to consider the tasks needed to "niche-down" your show.
Thank you for your attention.
Copyright (c) 2021, Matrix Solutions Corporation and Podcasting Business School and michaelandmike.com. All rights reserved.