Podcast: Play in new window | Download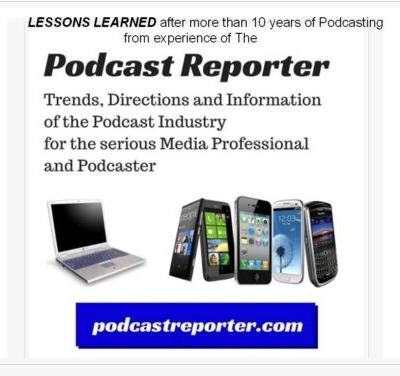 In this episode of The Podcast Reporter, we discuss a relatively different strategy for monetization via a membership, with additional feedback and additional content where the chief objective seems to be more than just money or financial success.
The podcast from Evo Terra called Podcast Pontifications announced that they would have a membership of those who signed up for donating to the show via the buymeacoffee.com/evoterra .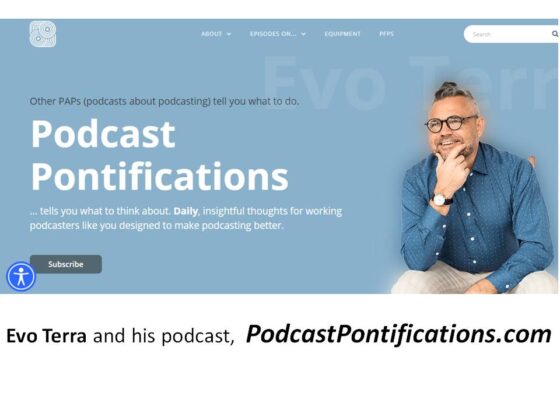 How is this slightly different to the usual donation by other podcasters requesting money from buymeacoffee.com?
In this case, Evo will still continue to deliver FREE content on his main show of PodcastPontifications.com. However, instead of donating a one-time delivery of $5 for a cup of coffee, he is now welcoming his listeners to become a MEMBER of his coffee-club. In this way, he has set aside a premium podcast aspect of his show for those who will purchase a yearly donation to his membership system. And then, he will offer additional content to those who sign up for this membership.
Well, for this podcaster, since I have always followed Evo (even though I may not agree with him on various topics he brings up — but I still respect his right to pontificate his thoughts on his show, and I listen to him with an open mind on all things — even though I understand his point of view but reserve my right to disagree due to my own critical thinking). Thus, I signed up for this membership and waited to see what type of additional content and additional deliverables would be coming to the "members."
The answer started to come in almost immediately. I received an email from Evo  not only with his gratitude for signing up, but also with his brainstorming ideas as what type of content would be great for the membership, based on their feedback. So I looked at what he had conceived and I quickly sent an email reply back with MY OWN VALUE-BASED ideas of additional content or follow-up actions for members that Evo could deliver.
The reply from Evo was almost immediate. And I saw that he was offering different ideas, based on feedback from myself and others who joined the membership.  And I responded with an email that thanked him for his planning, and I said that his ideas seemed good enough for me. And to this day, I am waiting to see what the results will be, for I know that Evo does deliver to his audience — especially when he is able to monetize the podcast and its infrastructure for his audience to provide more VALUE.
---
Now, will this be a trend for other podcasters to do so?
Or, will the podcasting community go along more with Adam Curry's "value-for-value" model in his show No Agenda with John C Dvorak  (which is also being used by Ryan Bemrose and Darren O'Neill of the Grumpy Old Bens podcast (as well as other podcasts on the noagendastream.com)?
The answer is that time will tell to see which strategy will be adopted by other podcasters (or perhaps there will be NEWER strategies that will be implemented — and how successful they will be). I will be anticipating for that. And I also plan to report on the strategy from Evo and my opinion of the deliverables that will be sent to myself and others in this new "coffee-premium" audience.
So, if you wish to join a "coffee-premium" program, then you may want to listen to the podcast show PodcastPontifications.com with Evo Terra and decide if you want to join. Or you may listen to other shows on the noagendastream that are implementing a "value-for-value" strategy to see if you may want to go that route — or you may want to plan out, contemplate about, and START YOUR OWN VALUE-BASED premium program.
We hope that you will become successful in whichever way you decide to monetize your show and deliver even more VALUE to your audience for your own show's success.
Thank you for your attention.
Copyright (c) 2021, Matrix Solutions Corporation and Evo Terra and michaelandmike.com. All rights reserved.