Podcast: Play in new window | Download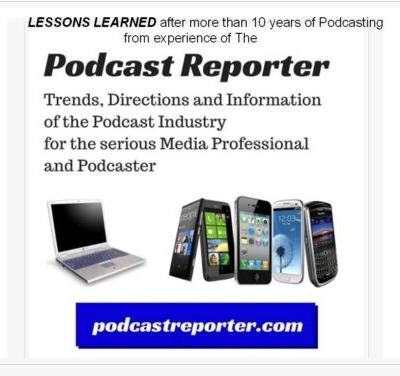 In this episode of The Podcast Reporter, we discuss the news that podcasting had reached a milestone months earlier — which is more than 2 million shows in April, 2021. This is important for each podcaster — but this can be a double-edged sword. In addition to going more mainstream, this can be a dilemma for a podcaster, because now it becomes very difficult to be known in the podosphere, as well as getting more listeners in audio for your show.
This was discussed in an April, 2021 email from Ben Krueger of cashflowpodcasting.com to his email list, in which he titled the content "This month in podcasting."
In summary, Ben wrote:
"Hi friends, 
This month the podcast industry reached a new exciting milestone by officially hitting 2 million shows on Apple Podcasts, according to Podcast Industry Insights courtesy of Daniel J. Lewis. This means that after a decade of audience growth, podcasting remains an extremely appealing and ever-growing advertising platform for your business. 
As the industry becomes increasingly more mainstream, this platform gives you an opportunity to connect with your audience on a more personal level, therefore allowing for more trust and commitment to your company, product, or brand. While your followers may otherwise feel overwhelmed with visual inputs or marketing tactics, this will give you the upper hand.
So how can you continue to show up for your audience in a way that provides them with enough valuable content that they want to keep coming back for more and share with their loved ones? Here are a few of our tips:
Engage with your audience. Be responsive. Let your listeners know you're there for them. Try to make it as easy as possible for them to provide feedback, ask questions, or make topic recommendations.

Write top-notch show notes. For some of you, this might be a new venture as you start your podcast. Copywriting can be daunting and overwhelming. We suggest including a brief summary of the episode, top takeaways, links and resources mentioned, guest bios, and of course ending with a call-to-action. If this seems a little too stressful for you to attempt on your own, we also provide this as a service to our clients. You can learn more here.

Provide good quality audio. Try to minimize background noise and avoid raising or lowering your voice too much as you speak. Recording in a padded or smaller room often helps. We also recommend using a pop filter to remove plosives and making sure the level on your microphone is not too "hot." Again, if you have questions, please let us know. We are happy to help! …
Some of you may be aware that Libsyn recently launched the 5th version of their publishing interface to their Beta community. It appears they officially launched it as a public beta on March 30th. You can take a sneak peak at what the new layout will look like HERE. This is what they stated in their recent email:

" 'This means that at this time new customers will initially be directed to the new interface at five.libsyn.com after account creation. All customers will be able to switch back and forth between the current interface and Libsyn 5 via available dashboard links. Remember Libsyn 5 is still in Beta, so there are features that may be in your current workflow that are not in Libsyn 5. They are coming and so many other good things. The new updated interface is available to libsyn.com customers and is not available for LibsynPRO customers at this time.' "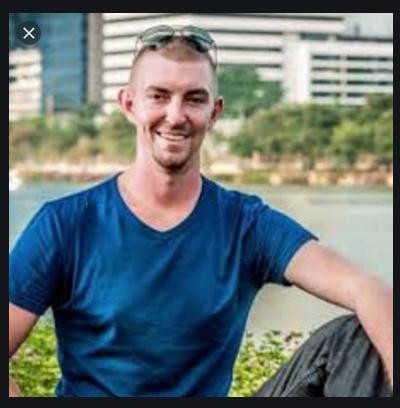 And, of course, Ben will update the status of Libsyn5 to his email list subscribers — and we will forward the news to you via this podcast show.
As we have stated several times in this podcast series, we respect Ben and his contributions to the podosphere, in not only educating aspiring podcasters or those who wish to make their shows better, but also for delivering many times free contributions in the form of pdf files and other content that are genuinely gold nuggets that aid recently published podcasters to improve their show.
But for the podcaster, the other side of the good news for the podosphere is that now, aspiring and current podcasters must create realistic strategies that will attract even more listeners and have them subscribe (or "follow" as the new term emerges from Apple) your own podcast shows, so that you may engage with your audience (as Ben suggests) with good audio and excellent show notes.
So we hope that you can put together some strategies that will help you to improve your show and generate the kind of listener growth that you will prefer and enjoy, and that your show will not only be popular — but with suggestions from podcasters like Ben, you can also then be successful in your strategies and action items to monetize your show in your business.
Thank you for your attention.
Copyright (c) 2021, Matrix Solutions Corporation and Ben Krueger of cashflowpodcasting.com and Daniel J Lewis of theaudacitytopodcast.com and michaelandmike.com. All rights reserved.