Podcast: Play in new window | Download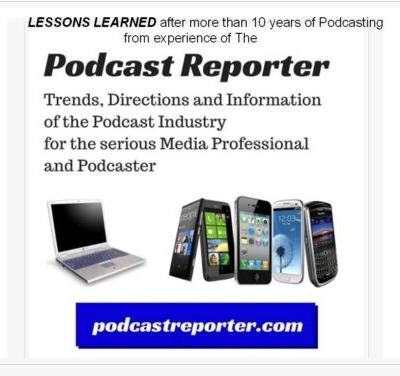 In this episode of The Podcast Reporter, we ask ourselves the perpetual question of:  "When do we approach the 'twilight years' of podcasting?" or "Have we reached our twilight years of podcasting?"
This theme was approached once before in 2018, but it is certainly an important issue for those of us who have been podcasting for the last 15 years, as I have. In fact, I started my first podcast when I was in my mid-50s, and I am still continuing to produce podcast episodes for my two main podcast shows, PodcastReporter.com and 2030Podcast.com — as well as adding a newer podcast series called The Struggling Biz.
As you will hear in this audio episode, although there is a lot of personal perspectives and my own history in this episode, it is important for us to reflect that we owe the benefits of podcasting to those who did pioneer the path for us today from the beginning of the podosphere in 2004. Their names are mentioned in this audio episode.
But, as for the senior podcasters involved, the question that has to be answered is:  "Are you in your own twilight years for any type of reason?" and "Are you approaching your own twilight years for podcasting?" I hope this provides some food for thought.
Thank you for your attention.
Copyright (c) 2021, Matrix Solutions Corporation. All rights reserved.