Podcast: Play in new window | Download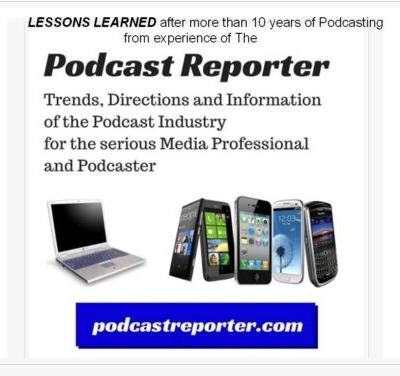 In this episode of The Podcast Reporter, we summarize an article's content about the gaining popularity and consumption of podcasting today. The article is from whatsnewinpublishing.com and it is titled "Why podcasting is on the rise: 8 trends publishers cannot ignore."
As you will hear in this audio episode, there is a short summary for each of the 8 reasons, and we explain the graphs, charts and images that accompany this article.
"As the podcasting market continues to expand across the globe, here are eight ideas and implications shaping podcasting continued ascendancy: "
1. Podcasts can offer advertisers flexibility in an uncertain world
 2. Seamless integration with content can help
3. Ad Spend is becoming more strategic 
4. We're seeing growth in programmatic audio ad buys
5. Investment in original content is growing
6. Major audio platforms are expanding overseas
7. Podcasts offer opportunities to drive membership and subscriptions
8. Podcasting and Audio remain growing markets
We recommend that you peruse this article and see if you can either create a strategy for your own podcast show, or try to see if your show does fit into one of these reasons, so that you can exploit the cause and have an effect that will provide a path for success of your show.
Perhaps one of the ways you can put to use a tactic for implementing one of these reasons would be to attend or participate in some of the podcast conferences (like Podcast Movement, either in person or virtually online). You can get to know the players that can be most influential in these areas of interest and see if you can result with either a joint venture or a marketing/sales plan for your show — or even just a growth plan for your audience strategies. If so, then you may have come upon a small golden nugget for your podcast show, podcast business and podcast episodes.
Thank you for your attention.
Copyright (c) 2020, Matrix Solutions Corporation and whatsnewinpublishing.com . All rights reserved.