Podcast: Play in new window | Download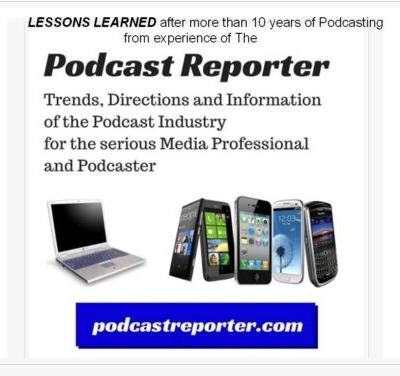 This episode of PodcastReporter.com focuses on the theme that the podosphere and podcasting may be under the strength of big money, as the latter will try to steer the podcasting platform away from a level playing field — and thus, control the podosphere.
This topic set afire a storm of frustration and resentment from the keynote address by Hernan Lopez of Wondery at the recent Podcast Movement 2020 conference in Los Angeles.
As you will hear in this brief audio episode, a keynote speaker who knows not his audience and is not aware of awards that have been going on for 15 years in the podosphere may have lost his credibility.
So the argument continues from the hobbyist podcasters and indie podcasters that the playing field must remain level (as professed by Todd Cochrane in his New Media Show podcast), and that these "johnny-come-lately media with money" should not decide on the direction and gatekeeping of the podosphere.
Thank you for your attention.
Copyright (c) 2020, Matrix Solutions Corporation. All rights reserved.