Podcast: Play in new window | Download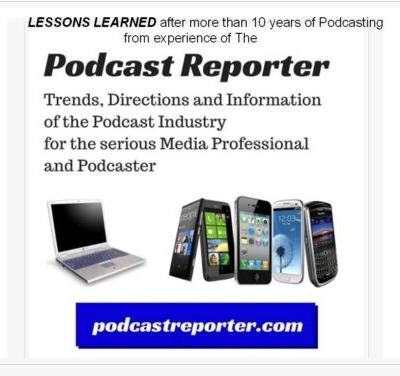 In this issue of PodcastReporter.com, we repurpose a prior episode of this show (#328), where we interviewed Paul Colligan on the exhibit hall show floor of the Podcast Movement 2020 conference (known as Evolutions).
Now, Paul Colligan has been a podcaster since 2004, and he has been a strategist for profitable podcasting. He also developed and sold his own product in 2007-2008 that provided support for a one-to-one RSS feed delivery and key deliverables for good revenue streams and podcasts (which was known as PremiumCast).
In addition to being a luminary, a content creator with videos, blogs and other media deliverables, Paul is also a screencaster, a solution provider, a trusted advisor  and thought leader for the podcasting and New Media space. He is highly regarded by all of the early podcasters and has been not only a role model, but also a mentor to many (such as myself). As a matter of fact, my I was a member of his "member" program called New Media Inner Circle and also took his course called Podcast Secrets in 2007.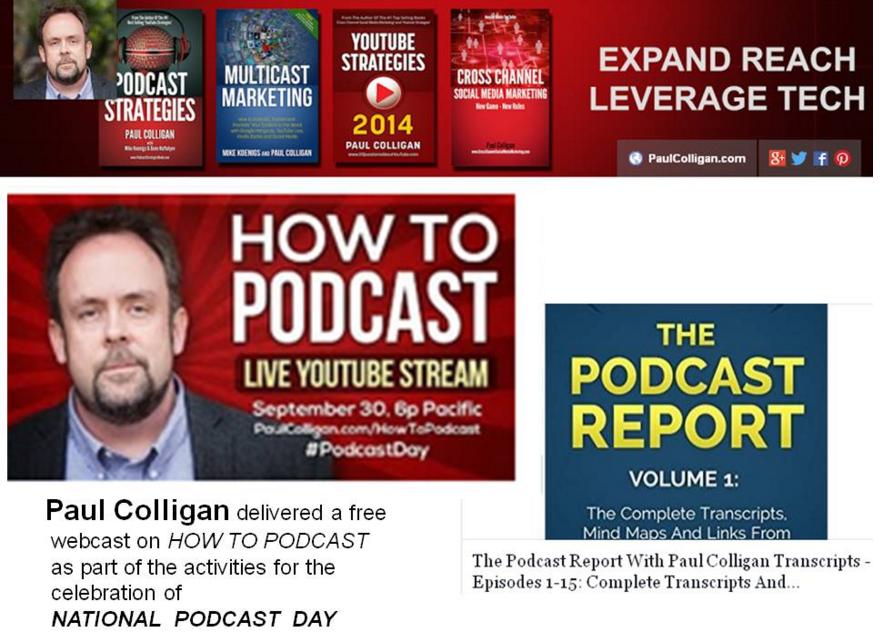 Now, we had interviewed Paul before a major event that was the key for podcasters in 2015 (i.e., the NMX or New Media Expo in Las Vegas). In that episode, Paul gave us not only the state of the podosphere at that time, but also where he felt that podcasting would be going in the next five years — that is, 2020). And here is the link to the audio file:
Paul plans to launch yet another podcast, and he will call it The Aging Tech Show. This is planned to be a model for podcasting that will be current with a lot of fun for strategies for profitable podcasting — among other things.
In addition, Paul also will update his book series on podcasting (originally started with the title of "How to Podcast" — since 2015 and 2016).
So, we encourage all podcasters to subscribe to his podcast show called The Podcast Report. It is delivered by Paul for each season, and it contains gems that do prove to be of value to all podcasters.
We hope that all you podcasters enjoy Paul's books, his videos, his new show, as well as The Podcast Report — and that the content from his programs will help to make you successful in your podcasting.
Thank you for our attention.
Copyright (c) 2020, Matrix Solutions Corporation . All rights reserved.