Podcast: Play in new window | Download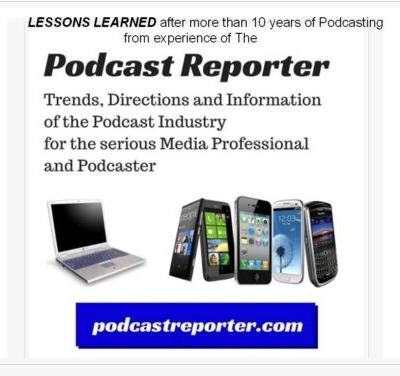 In this episode of The Podcast Reporter, we discuss the theme of "disruption" activities and promotions and projects. In particular, we deliver a repurposed podcast episode from Tom Schwab of the program  Interview Valet, where we look at the "disruption technology."
Also, we owe some credit to Evo Terra (podcaster of today's show called  podcastpontifications.com) when he discussed with us what it is like to be a "podcaster disrupter." And we plan to include that earlier repurposed interview in a later episode of this show. Evo felt that the "next big thing" in podcasting would come from a supportive "disruption" of the podosphere.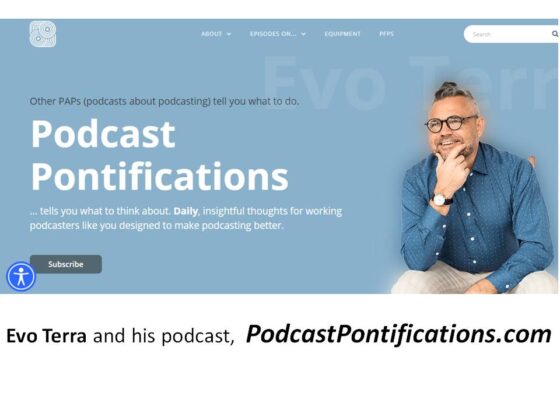 Now, as I mentioned before in this podcast series, I have known Evo when I met him in person in 2007, and also when I had strengthened my relationship with him, both in person and when I had interviewed him on my podcast shows since 2007.
In one interview episode, I had Evo tell us how and why he described  himself as a disrupter. This was both for being an entrepreneur and a podcaster.
---
Then, later, I had interviewed Tom Schwab of the Interview Valet program, where he was also noted as a "disrupter" in podcasting, as he was one of the first to publicly announce that he was NOT going to do a podcast, but rather, he would pursue his success in being a podcast GUEST. He announced this at the second Podcast Movement conference in 2015 at Fort Worth, Texas. And he later provided others with a business model that would help podcasters gain success in their shows by being a guest on other podcasters' podcast shows.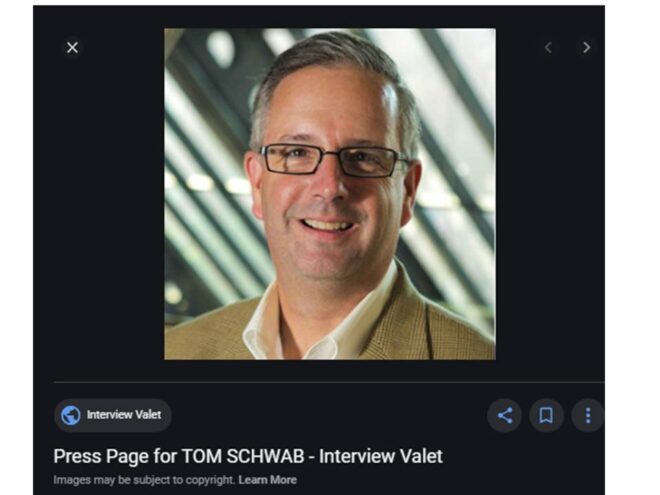 As a matter of fact, we have the original interview from 2015 where Tom describes his business and his "disruption" of the podcast interview processes:
As you can hear from this repurposed episode, Tom describes his "disruption" in business and podcasting from the entrepreneurial side in the following summarized manner:
"Disrupted technology" that supports the pursuit of being a podcast guest (e.g., being and interviewee) as opposed to being the interviewer to lead the conversation on a podcaster's own show;
Repeating someone else's success may not be the best model to follow for success — in other words, do NOT be a "me-too" product;
Being a disrupter incorporates new models of how to do business as an entrepreneur, as well as a podcaster — but not by total imitation of someone else's successful results (in particular, to avoid naming your show with the "on fire" suffix);
How to go about getting YOU as one of your prospects from being listener to being visitor and have you be welcomed to a tailored, individual welcome site for just YOU;
His "disruption" includes renaming some of the terms used in sites (e.g., a "welcome" page instead of a "landing page" or "squeeze page") to make it more personal.
His disruption will be in the form of creating VISITORS and not to provide them with podcast audio episodes — but rather have them listen to yourself as a guest and then get them interested in your programs;
Monetization can also be incorporated in your business, as you can refer to his book, "Podcast Guest Profits: Grow your business with a targeted interview strategy."
He currently has moved to interactive webinars (mostly free) to promote his program and the successes of podcast-guesting.
So, as one of the very first programs to emphasize being a podcast guest instead of a podcast interviewer, Tom has been flexible to adapt new methods for his success and his business.
We hope that this model of disruption may be of benefit to you as you shape your podcasting model for your show, or adapting parts of this to make your business more profitable and more successful.
So, later, we will deliver the repurposed episode from Evo Terra where he speaks to us earlier about plotting his way and pivoting to become a "disrupter" in the podosphere.
Thank you for your attention.
Copyright (c) 2021, Matrix Solutions Corporation and michaelandmike.com and Tom Schwab and Evo Terra. All rights reserved.