Podcast: Play in new window | Download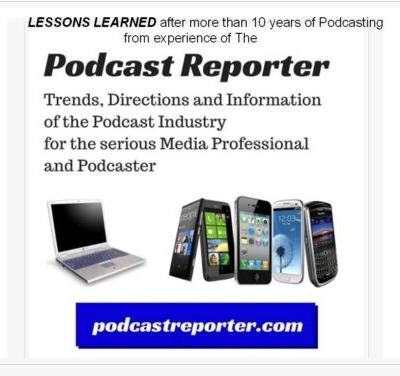 The theme for this episode came from a topic found in the Podcast Business Journal, especially espoused by Dave Jackson from The School of Podcasting.
These are several recommendations from Dave (and they are discussed in detail, as you will hear in this audio episode):
Don't worry about things not in control;
Question yourself about what new situations exist today (during the plandemic);
Remember that your audience wants you to succeed;
Focus on tasks and details that will help you to make your podcast show even better;
Invite your audience to communicate and participate with you (e.g., with zoom or virtual communications);
"Dig the well before you are thirsty";
Think about the hardest thing you have ever done.
Dave also has his own experience of suggestions to get motivated and take the first step toward completing your important project in podcasting.
We hope that you can keep your sanity during this plandemic, and that you can survive with flying colors to be successful, in spite of the lockdown, plandemic isolation and hardship or adversity.
As I always remind myself from my experiences and hardships that I had during the war: Remember that "each day is pure gravy."
Thank you for your attention.
Copyright (c) 2020, Matrix Solutions Corporation and PodcastBusinessJournal.com and Dave Jackson. All rights reserved.