Podcast: Play in new window | Download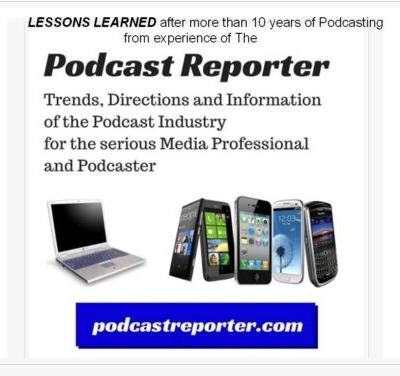 In this brief and repurposed episode of The Podcast Reporter, we discuss the announcement and availability of yet another course that teaches the student about podcasting in the "how-to" arena. It is called How to Start a Podcast.
And the announcement of this program is in an article within the Podcast Business Journal.
So, it is that time of the year again for another course that traces the same roads over and over again. And once again, we recommend the book by Dave Jackson called More Podcast money, as well as the collaborative mentorship from Daniel J Lewis in his Podcasters Society membership site.
So, in the meantime, we thank you for your attention.
Copyright (c) 2020, Matrix Solutions Corporation and How to Start a Podcast. All rights reserved.